See how ER/Studio works with big data platforms including Hadoop Hive, MongoDB and Teradata.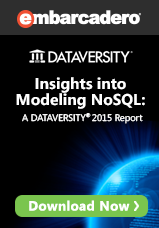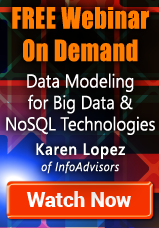 With round-trip database support, data modeling professionals can use ER/Studio® Data Architect to easily reverse- and forward-engineer, compare and merge, and visually document data assets residing in diverse locations from data centers to mobile platforms.
A variety of database platforms, including traditional RDBMS and NoSQL technologies such as Hadoop Hive and MongoDB, can be imported and integrated into shared models and metadata definitions. ER/Studio's reverse-engineering support for Hadoop Hive and MongoDB big data platforms enables model visibility into big data tables and embedded objects. ER/Studio Data Architect also includes a special 'is-contained-in' notation for the nested objects in MongoDB.
Additionally, ER/Studio offers extensive first-tier support for Teradata. The Teradata database includes a number of proprietary SQL extensions to best support these applications, including Partitioned Primary Indexes (PPI) and enhanced temporal data types. ER/Studio's support of Teradata's extensions allows customers to use these powerful features and still keep their models in sync.
Learn more about ER/Studio's big data support in these product videos.