ER/Studio Team Server
Use ER/Studio Team Server to collaborate on models
and metadata across the organization.
ER/Studio Team Server provides greater understanding and context to enterprise data through team collaboration on an enterprise glossary of business definitions. This increases the value of enterprise data by giving employees across the organization the ability to use and improve metadata.
By attaching your company's business terms and definitions to important data assets, you can:
Improve information quality and consistency
Better comprehend and utilize a greater amount of the available data
Improve compliance to standards and regulations
ER/Studio Team Server enables you to:

Overcome the Challenges of Data Management
The continuous, accelerating growth of diverse data coming in to your company is old news. Data management professionals and business data consumers are seeking a solution that can turn this challenge into an opportunity, without needing to replace existing technologies.
---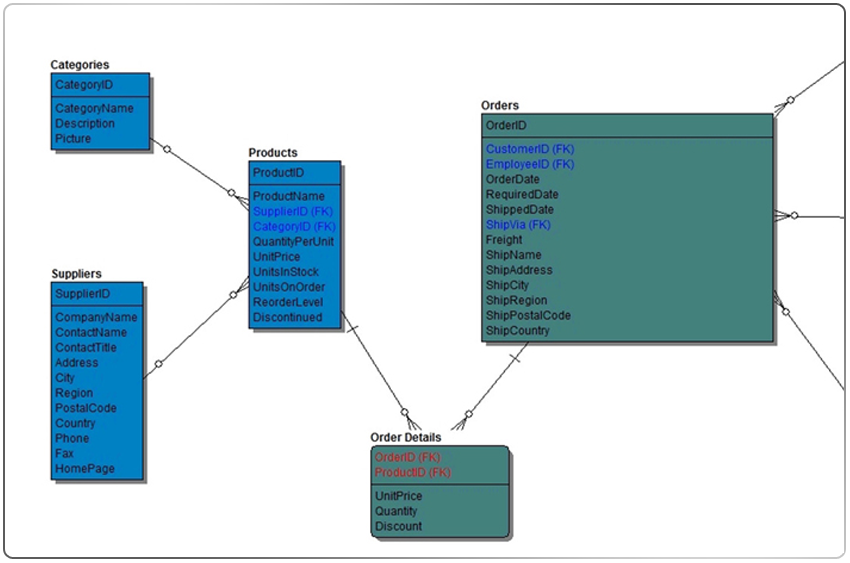 Increase Enterprise Data Awareness
Start by identifying critical data elements, business data elements and regulatory data elements and getting a clear understanding of their sources, interactions, and dependencies. ER/Studio Team Server allows any authorized user to locate and make better use of more data while sticking to business policies.
ER/Studio Team Server integrates business definitions with data management tools, allowing you to create a single registry of all available data sources. Advanced Search functions allow users to easily find and filter results for data objects, data sources, glossaries, and terms.
---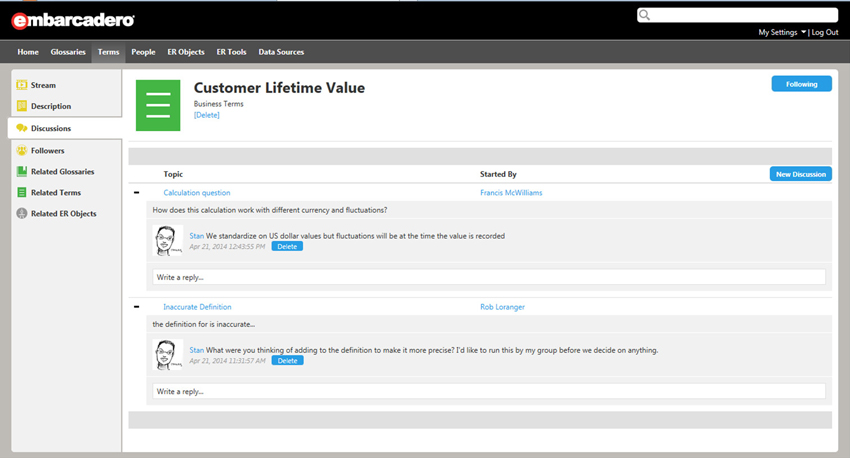 Collaborate On Data and Metadata
When you have identified your organization's data elements, you will start to see where common data sets, terms, and definitions exist. In a larger organization running 300 data models, you could easily find 350,000 data elements – a lot to manage. But once you understand your data and metadata, you are likely to find 200 data elements that are used frequently across most areas of the organization.

The Team Server glossary provides flexibility and visibility for the entire organization. Glossary hierarchies allow users to define business-area specific glossaries with rollups to higher level glossaries, to reflect the corporate structure. Glossary editing capabilities have been expanded with audit trails for changes and the ability to export and modify a subset of glossaries and terms. Additionally, the Advanced Search functionality can find and filter data sources, glossaries, terms, and data objects, for better granularity in searching across the various components in the Team Server Repository. The data dictionaries in ER/Studio Data Architect are also tightly integrated with the Team Server glossaries, providing data professionals with real-time access to definitions in their model attributes.
---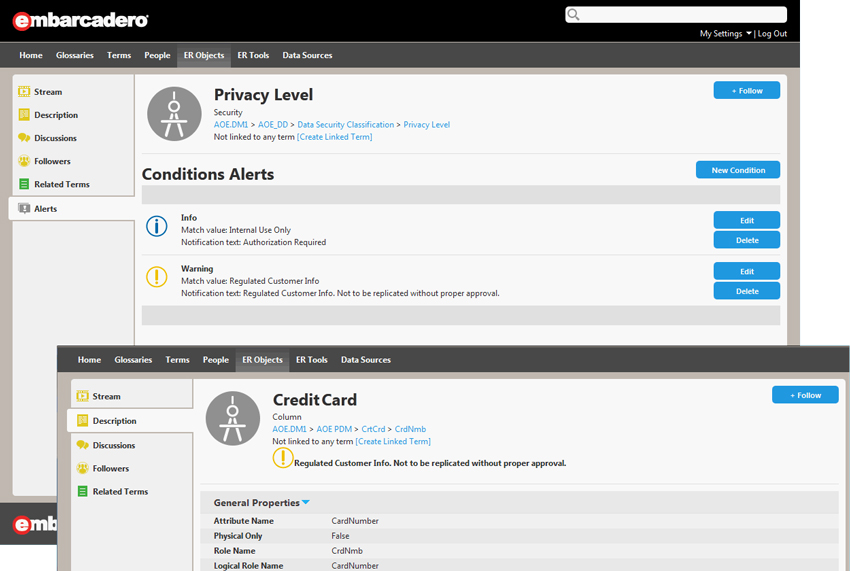 Integrate Policies with Data Workflows
Having a clear picture of your data sources and critical data elements makes it far easier to protect your data. In addition, knowing who is using your data and through what systems it has passed makes it easier to meet business standards and industry regulations, significantly reducing your risk of non-compliance.
ER/Studio Team Server promotes user adoption of important standards and policies by taking those compliance binders off the shelf and integrating key business terms and definitions with business systems. Additionally, you can better comply with industry regulations and business standards regarding security and privacy by alerting users who view or modify sensitive data within integrated data management tools. ER/Studio Team Server works alongside many existing technologies seamlessly to help you bring new value to past investments.
ER/Studio Team Server complements the Embarcadero Database Tools, a suite of finely engineered and trusted products whose users span database administrators, data management professionals, and application developers.
---

---
Benefits
ER/Studio Team Server integrates seamlessly with the ER/Studio Enterprise Team edition for a comprehensive view of your models and metadata across the organization.
Speed comprehension and reduce the risk of data policy violations by attaching business policies to daily workflows with contextual alerts and tips
Allow any user to locate and completely utilize existing enterprise data via reports, glossaries, taxonomies and registries
Define and publish valuable business and data terms and definitions by leveraging integrated collaboration and social capabilities