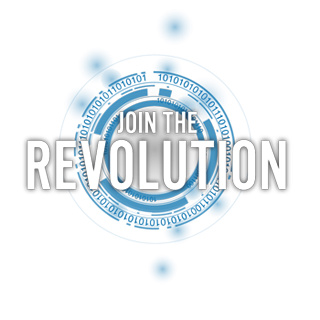 DBArtisan 2016
Embarcadero® DBArtisan® 2016 is a revolutionary, team-enabled database administration solution using integrated performance analytics and team sharing capabilities to maximize availability, performance, security and collaboration across multiple DBMSs. DBArtisan is the essential DBA toolset to dramatically lower costs and save time by leveraging performance insights to identify issues and pinpoint resolutions.
See what's new in DBArtisan 2016 >

24/7 Performance, Insight and Availability with Performance IQ
Performance IQ is the newly available add on for DBArtisan. It plugs into DB Team Server and provides a deep investigative probe into the performance of SQL statements by providing visibility and insight as to how syntax, cardinality, index usage and data skew affect and vary performance over time in a variety of situations. Performance IQ provides real-time 24/7 wait-based monitoring and alerting including historical "time travel" performance analysis, reporting and on-the-fly analytics with "actual data" performance insight tooltips to help you product better performing SQL. Performance anxiety is a thing of the past with Performance IQ.
Streamline Communication, Manage Performance and Share Data sources with DB Team Server
DB Team Server is a collaborative management platform for DBA teams. With DBA teams struggling to keep pace with the explosion of data, data sources and rapid development cycles, productivity solutions are becoming paramount. DB Team Server was designed specifically for enterprise DBA teams. It provides a holistic view of the enterprise database landscape to better manage and analyze corporate data assets. Basic monitoring and alert notifications improve responsiveness with instant insights into availability, performance and storage. Team collaboration capabilities enhance knowledge sharing and improve communications by providing easy access to corporate database knowledge including specialized scripts, notes and internal discussion topics.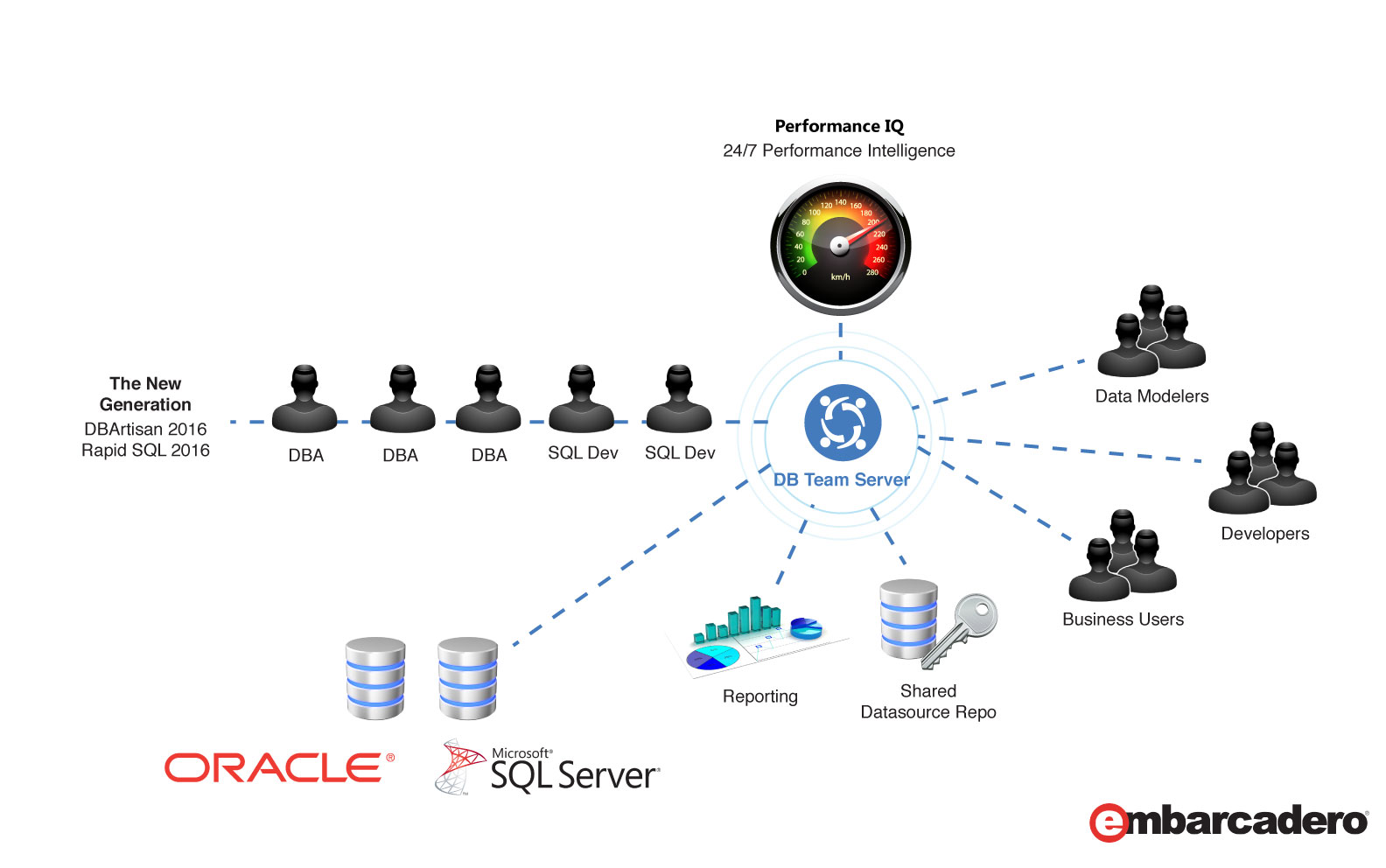 ---
Space, Data and Performance Management at Your Fingertips
DBArtisan provides comprehensive facilities to help you manage space, data and performance to help keep your database optimized and running. DBArtisan helps manage the performance of your databases with a built-in process monitor that helps administrators understand who is connected to your database along with each user's current activity and session-related data.
---
Manage Security Easily, Efficiently
Establish and maintain database security whether you are managing an existing production database or setting up a new environment. You'll find consistent support across all of the supported platforms as DBArtisan lets you view, grant, and revoke permissions or privileges. When you open a security-related object, such as user or role, the Permissions tab lets you assign permissions on an object-by-object basis.
---
Seamless Schema and Data Migrations
Advanced data management tools help to move schema and corresponding table data across the same or different platforms. The Migration Wizard guides administrators through a multi-step process that lets you select source and target data sources, select object types and specific objects to be migrated, specify a flexible set of migration options, and view progress of the operation.
---
The Analyst Series Give DBAs Greater Insight
For advanced space, capacity, and performance analysis and management, DBArtisan's optional Space, Capacity, and Performance Analyst components contain sophisticated diagnostics to help you pinpoint problems in your database. The series facilitates troubleshooting bottlenecks and performance inefficiencies that result in poor space management, tracking key database metadata and performance metrics over time, and provides intelligent diagnostic information with strong drilldown details.
---
Ensure Organizational Data Governance with Analytics, Centralized Datasources and Inline Metadata
Improve database performance, uptime and availability with DBArtisan's analytical and management capabilities. DBAs can utilize DBArtisan's Analyst Series for detailed analysis of database space, capacity, and performance to improve database performance. DBArtisan also empowers DBAs to find, know, and protect their data through a centralized datasource repository and the use of inline metadata to provide valuable awareness of sensitive data stemming from PII, regulatory, data governance policies and their policy owners.