BUSICOM
Applications
All-in-one POS register BCPOS
Business form creator "Atto Menzei"
Cashless payment app. "Atto Kessai"
Formats Outils utilisés
C++Builder
Défis
Need to address changes in external environment such as new systems and tax reform Database enhancement
Multi-platform development for Windows/iOS
Résultats
Leveraged assets built with C++Builder
Migration to a SQL database with the "FireDAC" database component
Improved productivity with C++Builder cross-platform development functions
Each retail store can update to the latest version at any time C++Builder driving the speedy development of a POS register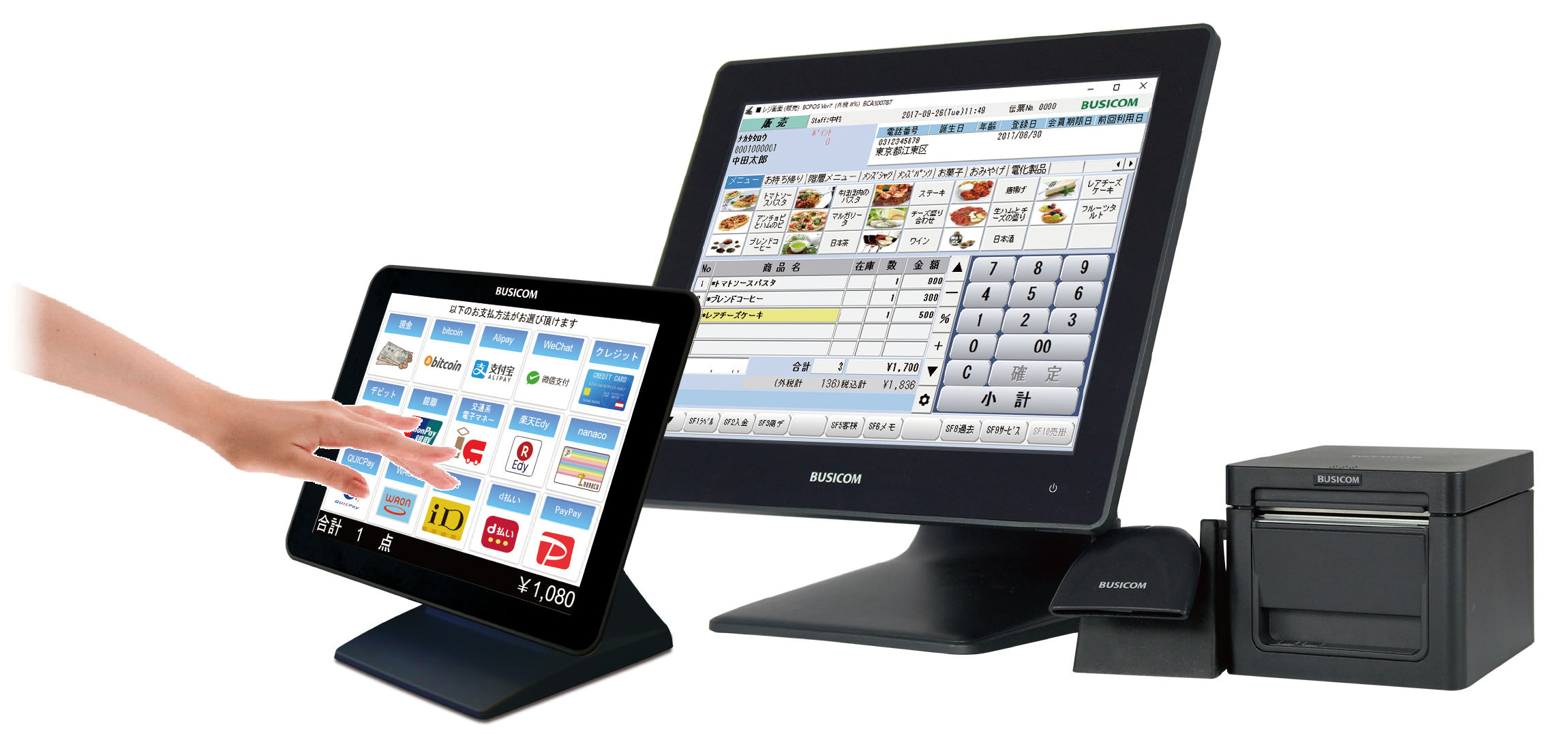 "BCPOS" (a Windows OS Cloud aligned POS system) and "Seav" (a touch panel POS register)
Established in 1986, BUSICOM is a solution provider, offering a POS register app. and related systems for boutiques/specialty stores and solutions for duty-free shops serving inbound tourists that enhance store efficiency. They have been proactively offering solutions for cashless payment, consumption taxation amendments and so on.
Has over 30-years experience with Embarcadero's C language for development
At the time of its founding, BUSICOM started developing a POS system with the C language series from Embarcadero (including its predecessor Borland) and continued to upgrade their system by leveraging their assets. In 1989 when the MS-DOS prevailed, they developed an earliest generation of POS registers. Later, they developed the "BCPOS" for Windows. Their development focus has constantly been on POS registers and systems for retail stores and boutiques.
"We decided to write with the C Language in light of processing speed and chose the then Borland's Turbo C. We developed a system for Windows with its successor product C++Builder, and with the Year 2000 Problem as a turning point, we encouraged all the users into shifting for Windows version"

- Hiroshi Chuman, the Founder/CEO of BUSICOM
C++Builder drives solutions for cashless and inbound shopper needs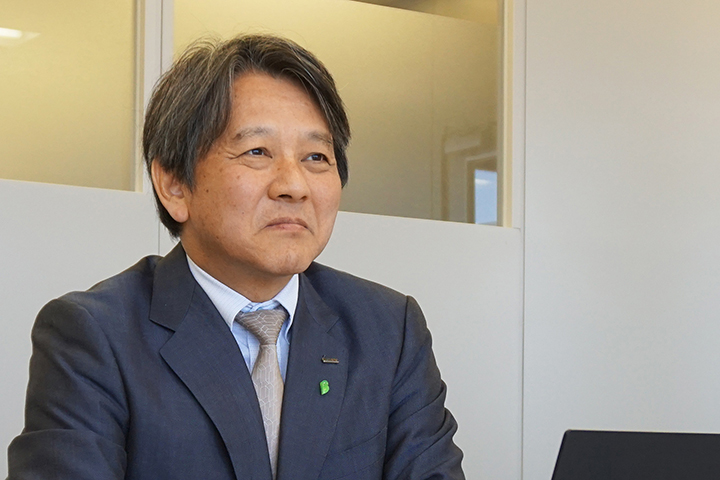 Hiroshi Chuman, CEO
BUSICOM keeps on releasing a variety of functions at a surprising speed to satisfy requirements for different modes of payment, and duty-free shop sales processing for inbound shoppers.
"The most valuable information source is the voice of customer." (H. Chuman) In fact, their solutions for Bitcoin payment, mobile payment in Japan and China, duty-free shops embody requests and concerns collected by their sales team from customers.
When it comes to developing products for major retail chains, other players usually customize a cash register for each chain. Specifications for a customized cash register are not easily changed because of blocking factors such as hardware maintenance lease/replacement contract, software complexity and other reasons. Once the specifications are fixed, it is not easy to accommodate different cashless payment means such as QR codes, which have been emerging one right after another. In contrast, the BUSICOM products allow users to upgrade their POS systems online as long as they have the license with update subscription, thereby installing newest functions and adjusting to new requirements without delay. In addition, BUSICOM has been always the first among POS register venders in offering solutions to new payment means, adding duty-free shop features for the convenience of inbound shoppers, addressing the consumption taxation amendments including the Reduced Tax Rate System). Where they are strong is that they sell their own hardware product that enables customers to choose optimal POS terminals and payment terminals along with the expansion of stores, depending on a form of commerce.
Constantly offering upgrades, BUSICOM has built trust from the user stores. To get an insight into market trends and satisfy customer needs, C++Builder is an indispensable tool that enables them to leverage on their assets and achieve speedy development.
Completed migration to SQL database with "FireDAC" on schedule
In 2016, BCPOS implemented a large-scale upgrade of its database to a relational database (RDBMS), ranging extensively from the selection of a new database, design changes, migration work to testing. The former database for "BCPOS" was a desktop "Paradox" table accessed via BDE (Borland Database Engine). The upgrade process took almost two years including the selection of a database and upstream designing. Enabled by the "FireDAC" database component, the migration of BDE applications on time without any bottlenecks.
"We learned at an Embarcadero workshop that FireDAC components enable migration without need to drastically change the source code. That's how we started the project."

- Hidehiro Ishida, Senior Manager of the Development Division of BUSICOM
They used PostgreSQL as a RDBMS. With FireDAC, all major RDBMS can be accessible. It is an advantage that it does not mandate a single database. By employing RDBMS, "BCPOS" has a capacity to accommodate more than one million data samples, demonstrating improvements in processing speed, mutual exclusion, and disaster recovery. The accuracy of real-time processing is greatly enhanced so that seven to eight units can be concurrently connected within the same store or across multiple stores. The benefits include granting shopper points, and aligning inventory management between physical stores and online shops in real-time.
Cross-platform development functionality saved development resources
On March 1, 2019, BUSICOM released a free cash register app called "Atto Kessai," which it runs on iPads. In addition to payment in cash/credit card, the application processes different QR codes of PayPay, d-pay, WeChat Pay, Alipay by connecting to a bar code reader. Features are already incorporated to prepare for changes in the consumption tax rate such as the reduced tax rate scheduled for October 2019.
They built the "Atto Kessai" application with C++Builder 10.2 Tokyo. A prototype for Windows to be released soon was completed in the C++Builder cross-platform development environment around one week, based on the assets accumulated over the years.
Of over one hundred employees, there are only twelve developers. The efficient C++Builder contributes to accelerating the development process and saving development resources.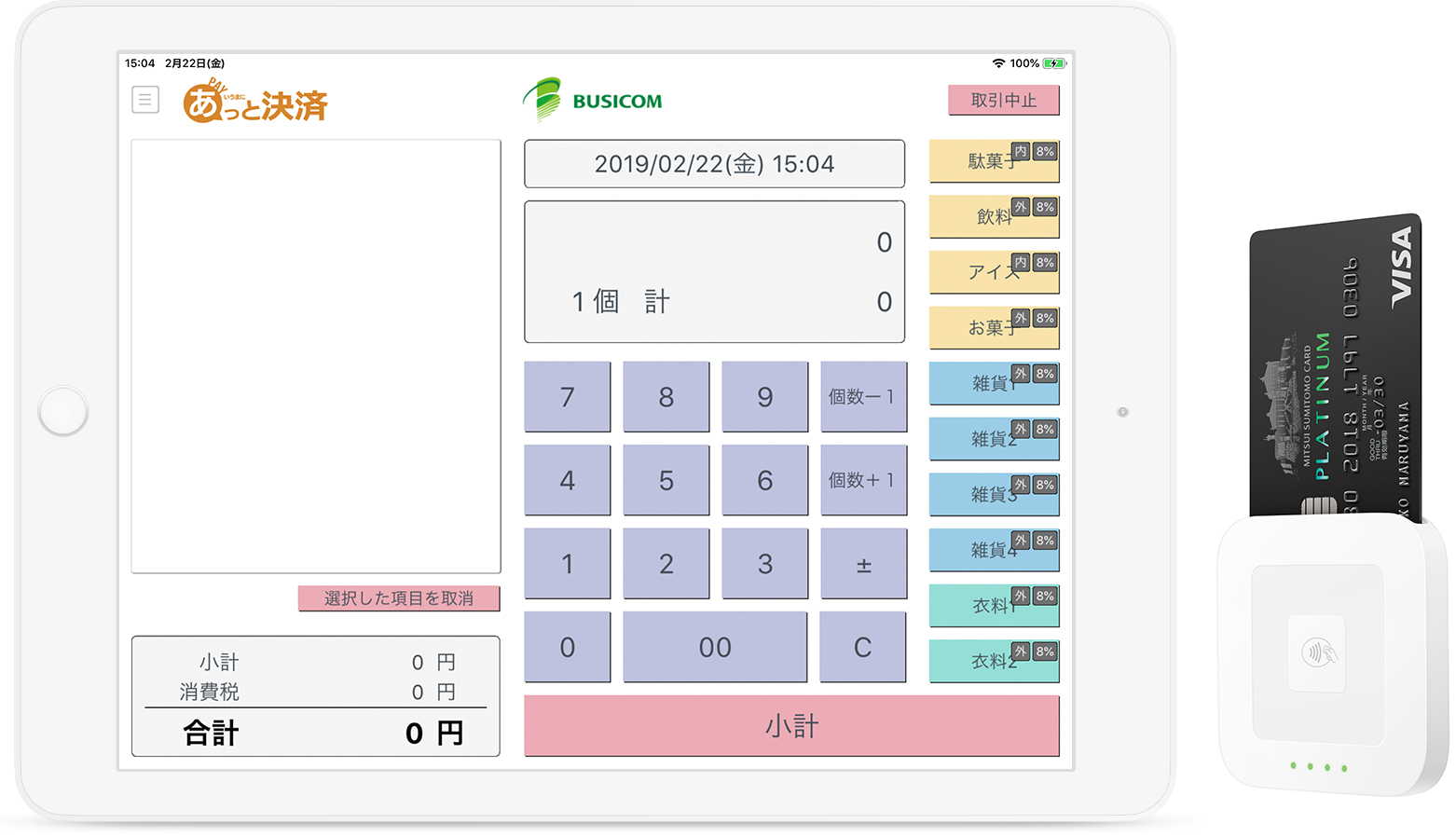 Cashless payment app "Atto Kessai"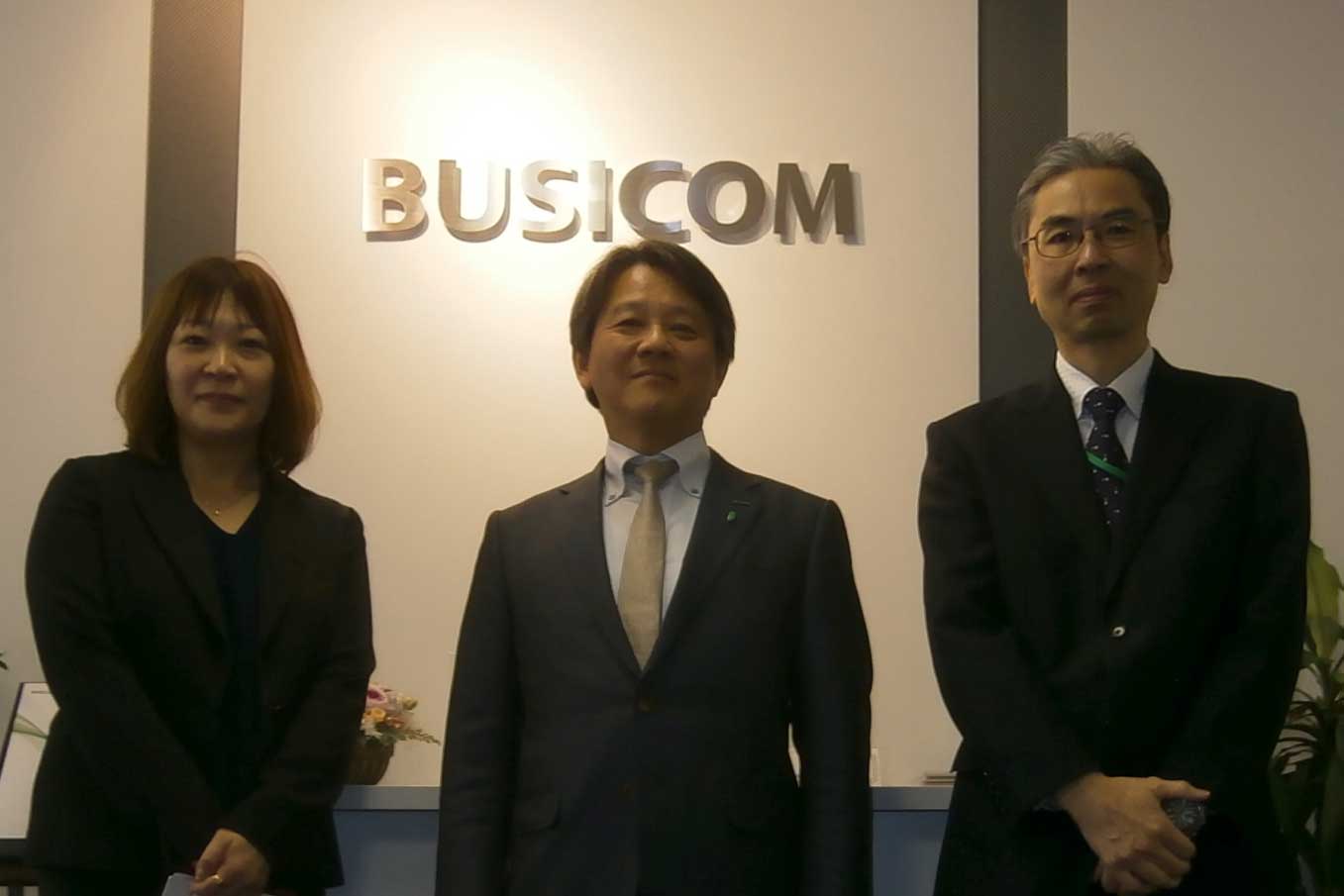 Hazuki Iwata, Senior Managing Director
Hiroshi Chuman, CEO
Hidehiro Ishida, Senior Manager of the Development Division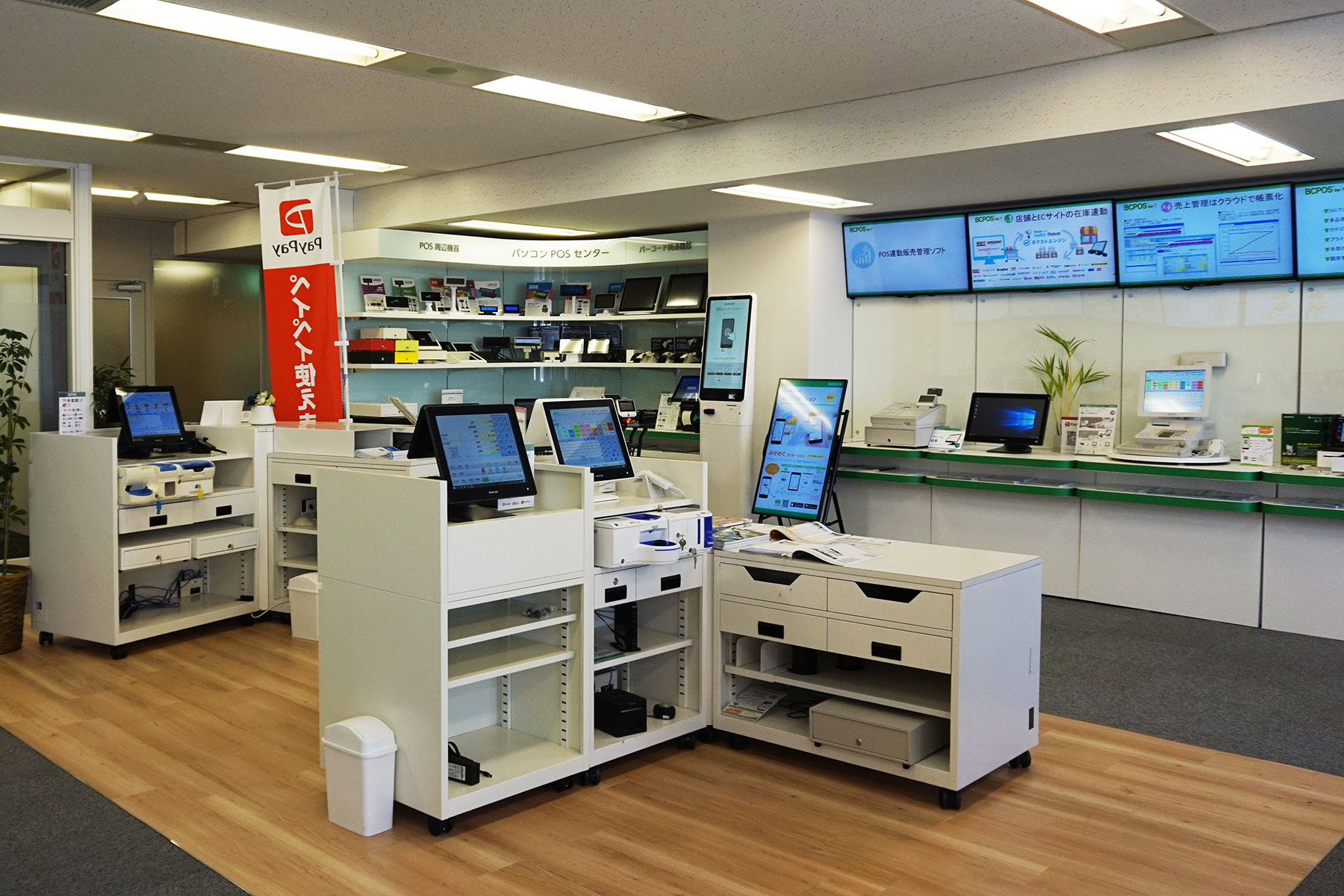 Showroom