Embarcadero Prism™ XE3 in RAD Studio XE3
Embarcadero Prism™ XE3, part of RAD Studio XE3, provides a flexible development solution and robust, Delphi-like programming language for rapidly developing .NET, Mono, ASP.NET, and data-driven applications for Windows, Linux, and Mac OS X. Embarcadero Prism includes an easy-to-learn, Pascal-based language and support for Windows 8 WinRT application development, enabling developers to create cutting-edge applications.
Learn More: See What's New in Prism XE3 and the FAQ with answers to frequently asked questions.
Get started with Embarcadero Prism today by downloading a free trial of RAD Studio XE3 >
Cross-platform flexibility to develop for Windows, Mac and Linux
Don't be locked in to a Windows-only approach to .NET development. Embarcadero Prism supports both the latest .NET Framework and the Mono framework for creating applications for Windows, Linux and Mac OS X - plus support for creating Windows 8 WinRT apps and Windows Store apps when used with Visual Studio Express (see how) or Visual Studio 2012 Professional or higher. You can install Embarcadero with the included Visual Studio 2012 Shell based IDE, or as an add-in to Visual Studio 2010 or 2012. Don't be limited in the applications you can create – use Embarcadero Prism and expand your horizons.
Feature rich language and compiler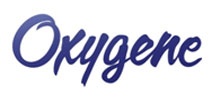 Embarcadero Prism provides an easy-to-learn, advanced language for the Microsoft .NET and Mono frameworks. While staying true to its Delphi and Pascal roots, the modern Oxygene language helps developers move into the future by providing innovative language features not found in other .NET languages, such as Aspect Oriented Programming (AOP), generics, sequences, queries, and parallel computing.
Build applications using today's advanced technologies
With Embarcadero Prism, you get access to the latest development technologies and platforms available from Microsoft. This includes support for Visual Studio 2010 and 2012, as well as support for Microsoft's .NET Framework. Prism enables developers to harness the power of both tools and libraries to build applications fast, using an easy-to-learn language that can take advantage of the entire stack of technology. It includes design-time and runtime support for Windows
Featured Videos
What's New in Embarcadero Prism XE3

Come learn what's new in XE3 and some tips and tricks to get the most from Embarcadero Prism XE3 and the Oxygene language that powers it!

Advanced XML with Embarcadero Prism

Prism (Oxygene for .NET) makes it easy to work with XML documents. This video shows you how to use XML Namespaces, Schemas (XSD), XML Validation, Serialization, Deserialization, XPath and LINQ to XML.