Créez des applications connectées
Construisez une solution de bout en bout pour les applications les plus modernes sous Windows 10, macOS, iOS et Android.
Une seule base de code
Créez des applications multiplateformes en réduisant la charge de codage. Vous écrivez une seule fois et compilez...partout
Accessibilité des données
Connectez-vous nativement à plus de 20 bases de données grâce au système d'accès direct à haute vitesse de FireDAC.
Niveau intermédiaire
Modernisez le code existant et compilez-le pour de multiples plateformes.
Applications Windows 10
Modernisez les applications vieillissantes pour Windows 10 grâce à des contrôles actualisés et à la prise en charge de Windows Store.
Applications macOS
Développez rapidement et simplement des applications macOS avec C++Builder.
Systèmes mobiles
Livrez vos applications mobiles plus rapidement et plus intelligemment grâce aux contrôles d'IHM orientés plateforme. Prototypez plus rapidement grâce au concepteur multisystèmes et à la visualisation en direct dans l'EDI.
Internet of Things (IoT)
Connectez facilement vos applications à des gadgets, des appareils, des capteurs, des données d'entreprise, des services cloud, etc.
Cloud
C++Builder dispose d'une bibliothèque client HTTP et REST, disponible sur toutes les plateformes, pour appeler des services REST et même des composants AWS et Azure spécifiques.
Extensions
Créez un plugin pour ajouter de nouvelles fenêtres d'outils ou des graphes à l'éditeur de code, accélérer l'achèvement du code, surligner votre code, accrocher les événements de haut ou bas niveau, suivre les processus et les threads lors du débogage, etc.
Concevez, développez, exécutez !
The C++Builder IDE supports you through the full development lifecycle to deliver a single source codebase that you simply recompile and redeploy.
Débutez un essai gratuit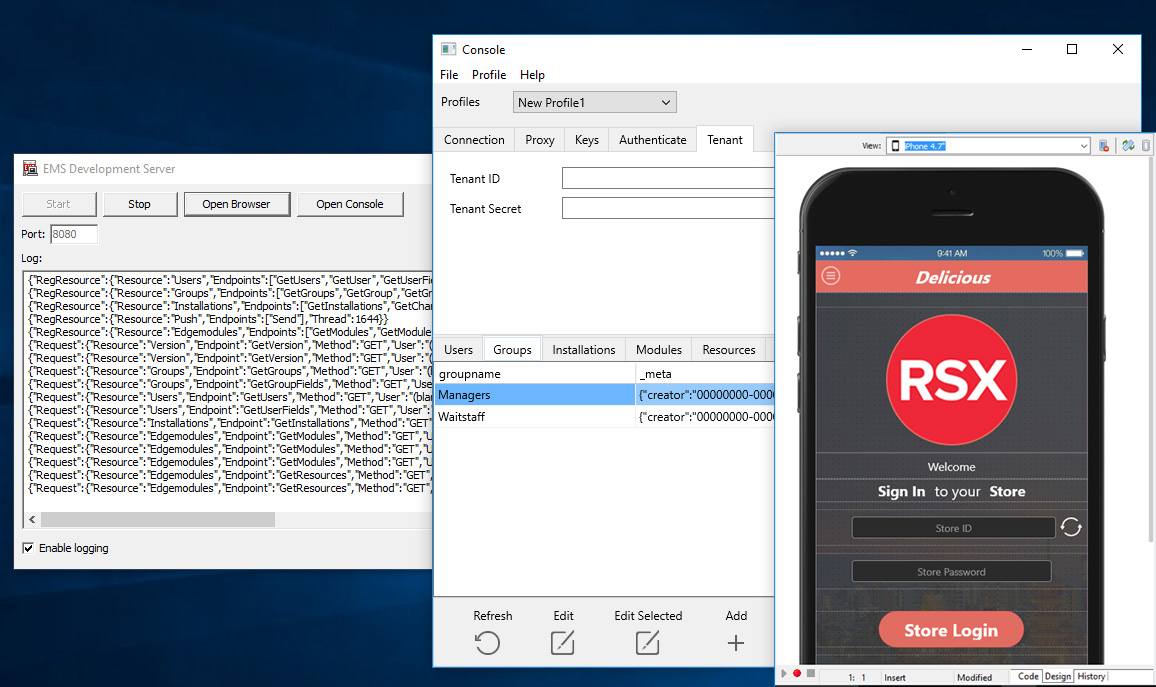 Rejoignez notre communauté de développeurs mondiale
Vous pouvez bénéficier de l'assistance de vos pairs en rejoignant une communauté plus de 3 millions de développeurs dans le monde qui plébiscitent RAD Studio / Delphi et C++Builder.
En savoir plus…