Qu'obtenez-vous avec votre Débogueur REST gratuite?
Des tests indispensables tout au long du cycle de développement d'applications
Explore and understand RESTful web services
Accélérez le prototypage d'applications REST Delphi ou C++Builder
No code required to integrate REST functionality
For easy REST/JSON End-point creation, publishing and management have a look at RAD Server, the perfect back-end for Delphi and C++Builder apps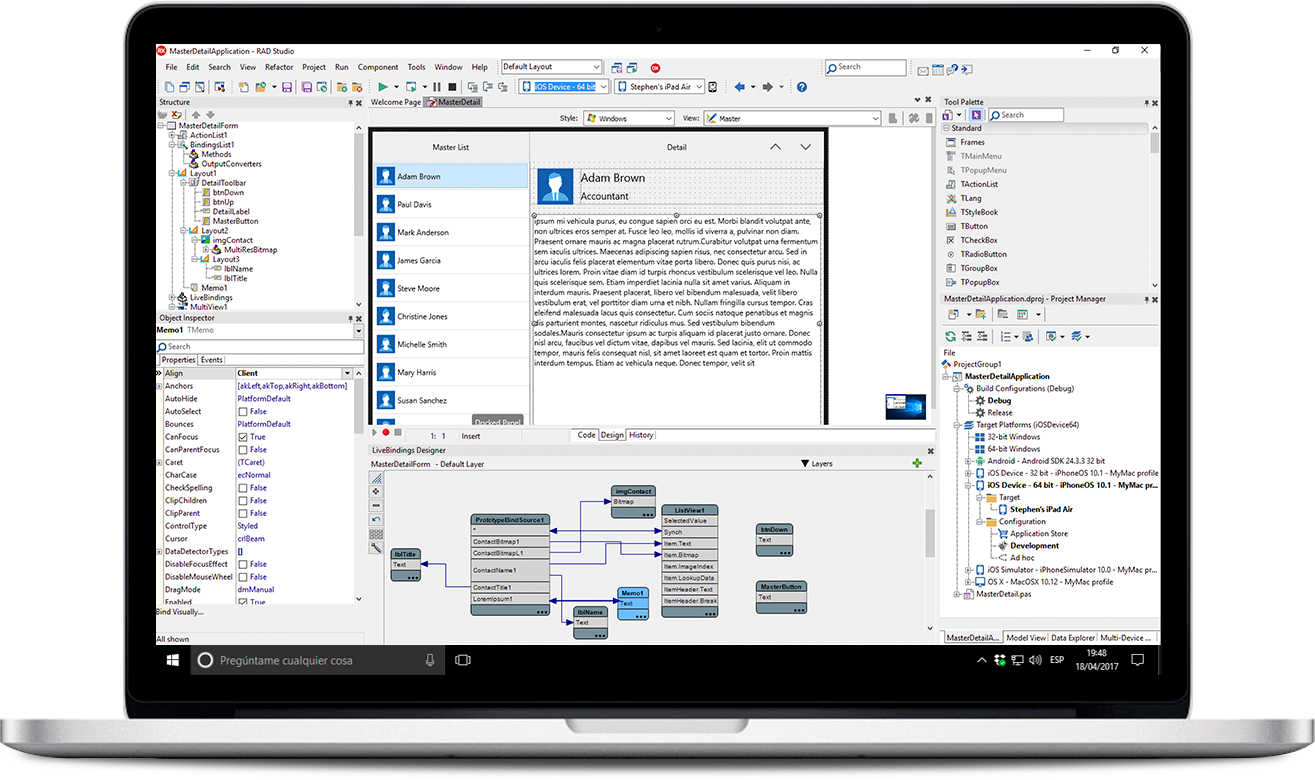 Remplissez le formulaire et fournissez une adresse e-mail valide pour télécharger ce produit
Plus de trois millions de développeurs dans le monde entier nous font confiance.
































With RAD Studio 11 it is possible to compile binaries for macOS ARM. Since the new M1 processor is incredibly fast it is more than important to create native apps for it. That's why RAD Studio 11 is a must have for every Delphi Developer!
---
Roman Kassebaum, IRK
«Ce que j'aime le plus avec RAD Studio, c'est la facilité et la rapidité de développement d'une application, et la possibilité de concevoir tout ce qui vous vient à l'esprit. C'est comme ma devise, Rien n'est impossible ! »
---
Paul Denham, IT Manager, Unique Car Mats (UK) Ltd.
« C++ Builder me permet de développer de superbes Interfaces Utilisateur sans perdre beaucoup de temps, tout en me concentrant sur les principales parties algorithmiques de l'application. »
---
Engineer, Medium Enterprise Infrastructure And Engineering
«Avec InterBase, nous avons pu fournir à nos clients une base de données fiable et puissante qui fonctionne depuis plusieurs années avec une administration quasi nulle. »
---
Juergen Konewitz, Application Developer, Abies ITS Gmbh