Implantar
It's important that your code will compile and deploy to the platforms you need to support and with RAD Studio that includes Windows, macOS, iOS, Android and Linux!

Build your application, recompile for your target platform and deploy!
Adhoc para loja de aplicativos
Produza rapidamente grupos de aplicativos que funcionam no Windows 10 Desktop Bridge, macOS, iOS e Android.
Com suporte de provisionamento e sinalização de códigos incluído para as principais lojas móveis, juntamente com imagens e ícones, os desenvolvedores podem projetar rapidamente grupos de aplicativos para as principais lojas diretamente de uma base de códigos comum controlável.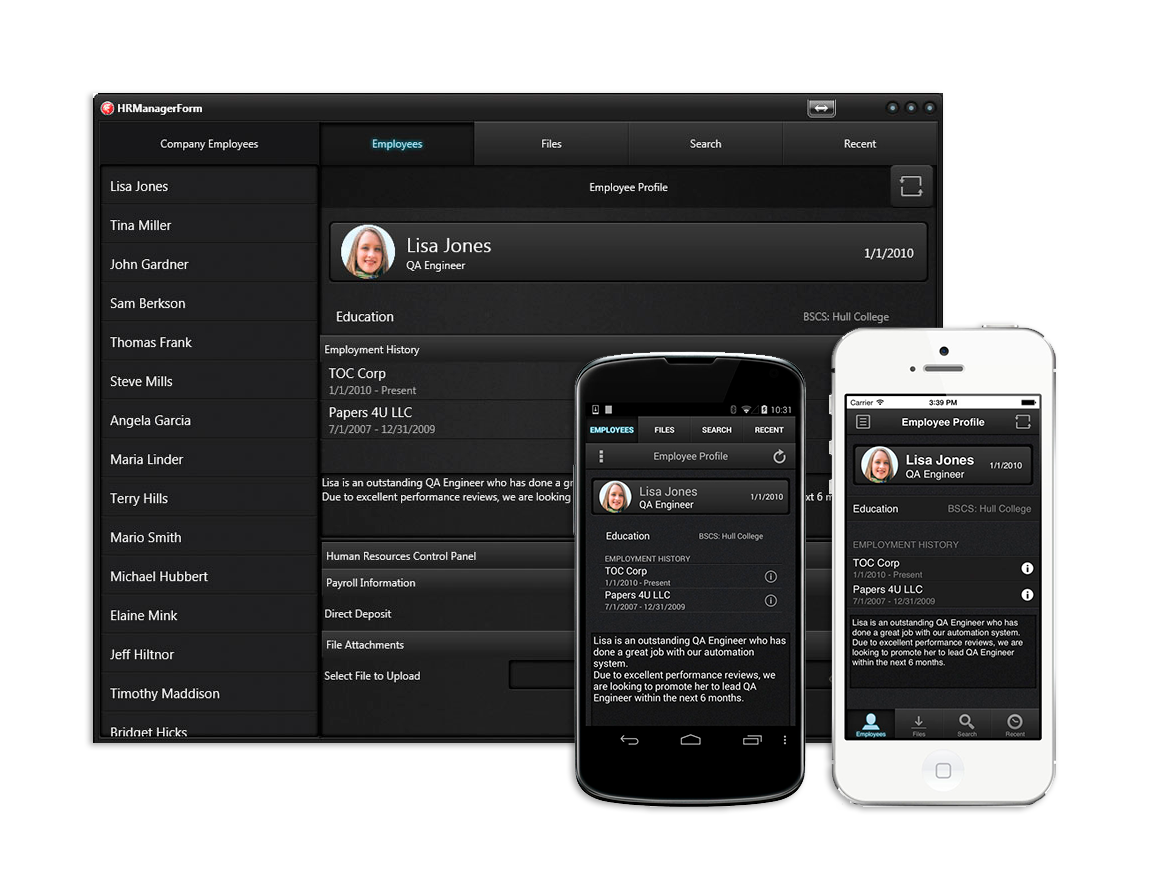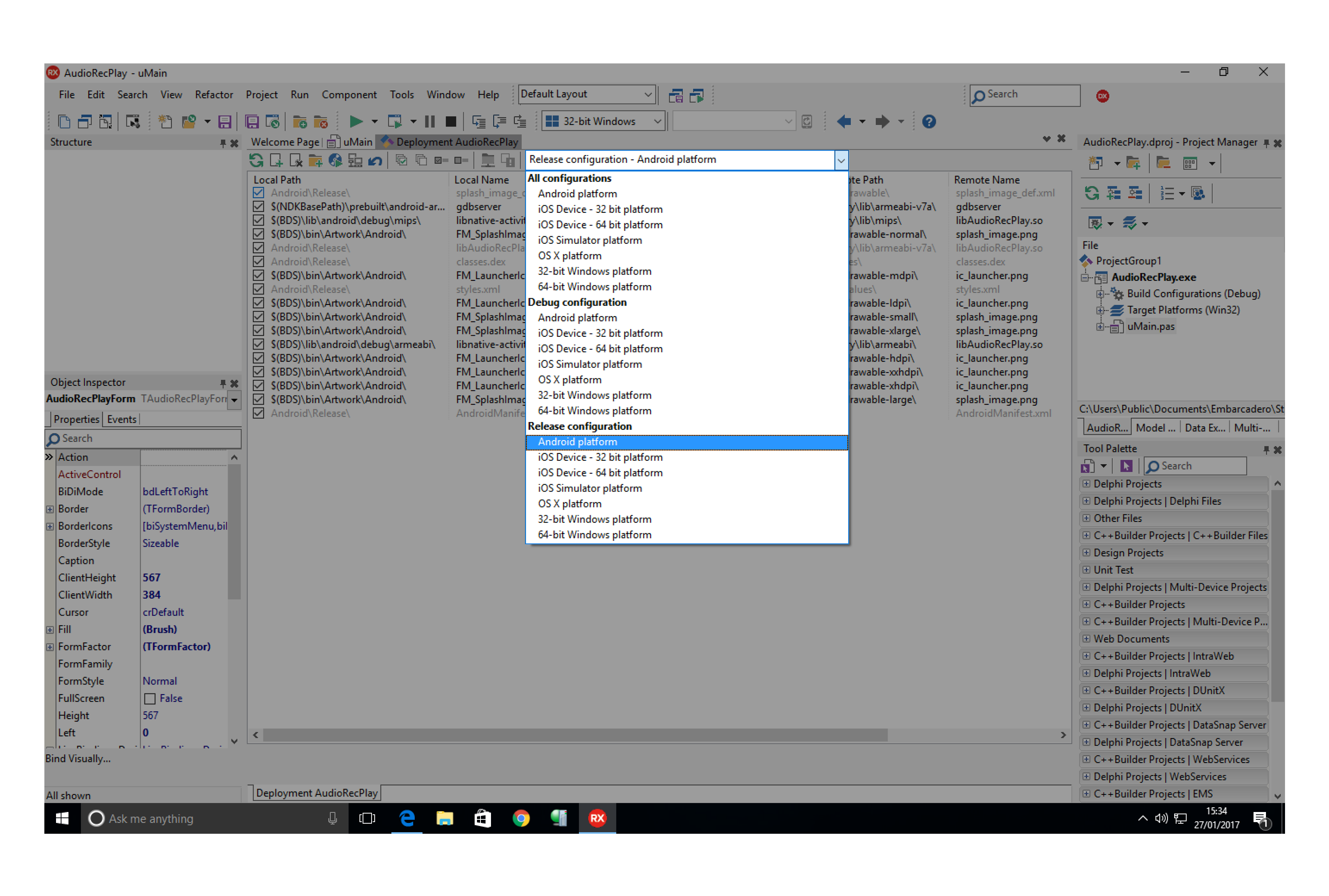 Defina arquivos para implantar por plataforma e desenvolva a configuração
Os desenvolvedores podem identificar dentro de cada projeto os arquivos a serem implantados com base na plataforma desejada (por exemplo, Windows, macOS, Android, iOS, Linux) e em configurações de versões (por exemplo, depuração ou lançamento).
A adição de bibliotecas comuns é tão simples quanto marcar uma caixa de seleção. Para adicionar imagens específicas de projeto, sons, vídeos e outros recursos incorporáveis, basta adicionar o arquivo à implantação e definir o destino remoto - muito mais simples do que qualquer instalador externo.
Implante arquivos diretamente do RAD Studio IDE
Implante arquivos rapidamente em máquinas remotas diretamente do IDE usando o Servidor assistente de plataformas (PA Server). O PA Server combina os arquivos definidos para implantação e os empacota em uma instância única de aplicativo. Depois de desenvolvidos, basta pressionar o botão de impantação no RAD Studio IDE para implantar o conjunto de aplicativo na máquina remota selecionada.