Déploiement
It's important that your code will compile and deploy to the platforms you need to support and with RAD Studio that includes Windows, macOS, iOS, Android and Linux!

Build your application, recompile for your target platform and deploy!
L'AppStore de votre choix
Créez rapidement des packages fonctionnant sous Windows 10 Desktop Bridge, macOS, iOS et Android.
Avec la prise en charge intégrée de la signature du code et du provisioning pour les principaux AppStores (y compris icônes et images), vous créez rapidement des « apps » pour tous les environnements à partir d'une base de code contrôlable commune.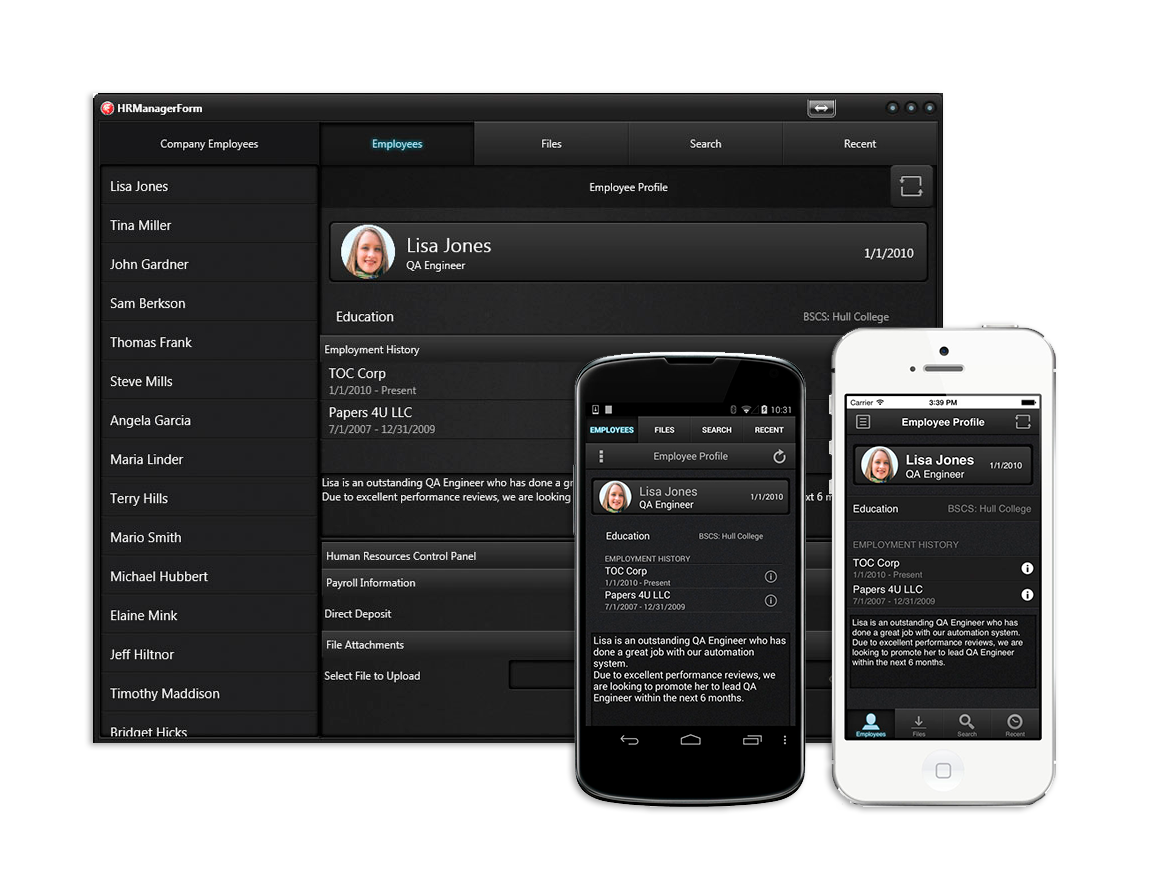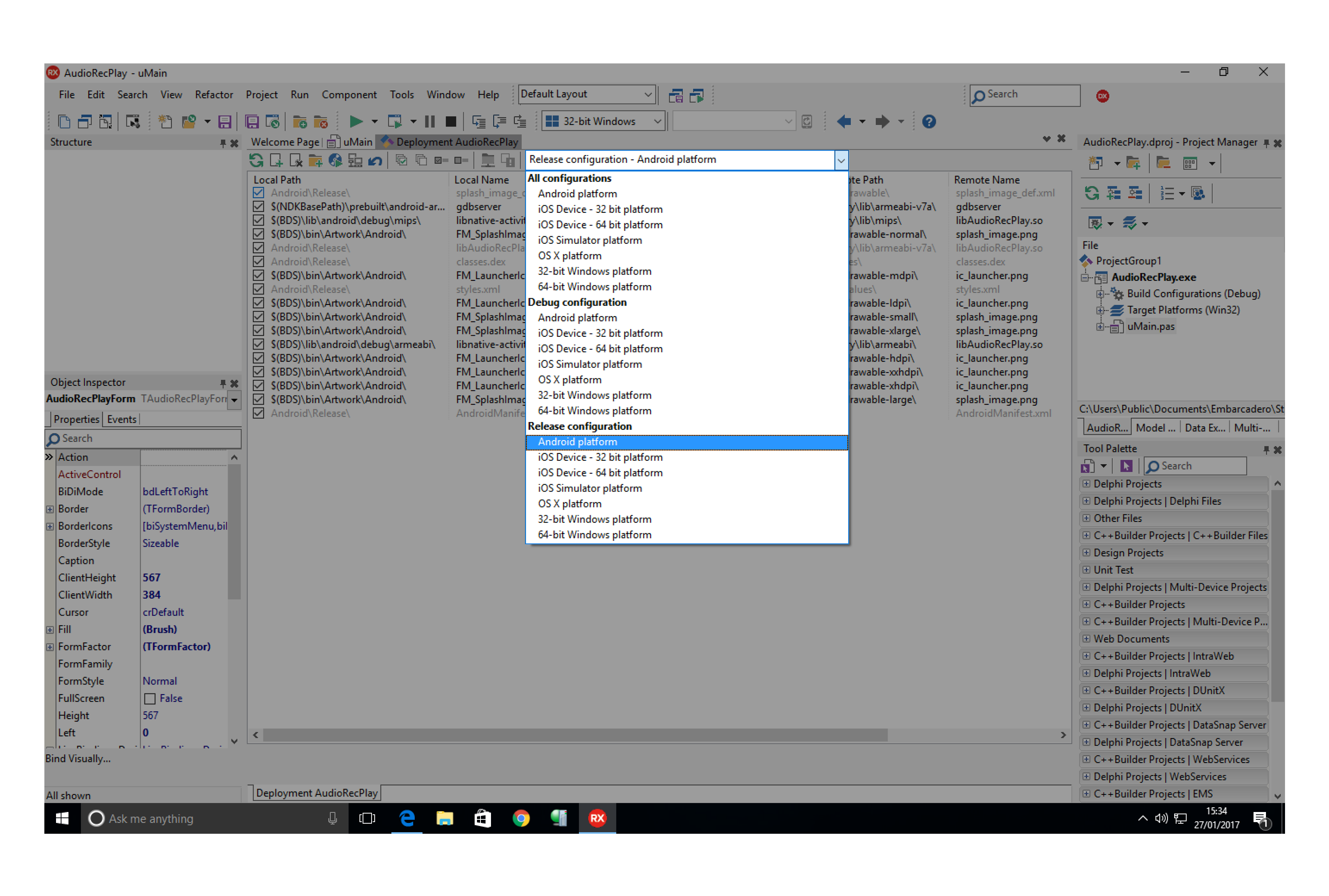 Définissez les fichiers à déployer par configuration de plateforme et de construction
Les développeurs peuvent identifier dans chaque projet les fichiers à déployer en fonction de la plateforme cible (Windows, MacOS, Android, iOS, Linux) et créer des configurations (Débogage ou diffusion).
L'ajout de bibliothèques communes est aussi simple que de cocher une case. Pour ajouter des images spécifiques au projet, du son, de la vidéo et d'autres ressources intégrées, ajoutez simplement le fichier au déploiement et définissez sa destination distante - beaucoup plus simple que n'importe quel installateur externe !
Déployez vos fichiers directement à partir de l'EDI RAD Studio
Déployez rapidement des fichiers sur des machines distantes directement depuis l'EDI grâce à PA Server (Platform Assistant Server). PA Server combine les fichiers définis pour le déploiement et les regroupe en une seule instance applicative. Une fois construit, il suffit de pousser le bouton de déploiement dans l'EDI RAD Studio pour déployer le module applicatif sur la machine distante sélectionnée.