Implementación
It's important that your code will compile and deploy to the platforms you need to support and with RAD Studio that includes Windows, macOS, iOS, Android and Linux!

Build your application, recompile for your target platform and deploy!
Adhoc para AppStore
Produce rápidamente paquetes de aplicaciones para Windows 10 Desktop bridge, macOS, iOS y Android.
Gracias a la firma y aprovisionamiento de código para las principales tiendas de aplicaciones móviles, junto con los íconos e imágenes, los desarrolladores pueden crear paquetes de aplicaciones rápidamente para las principales tiendas directamente desde un código fuente controlable en común.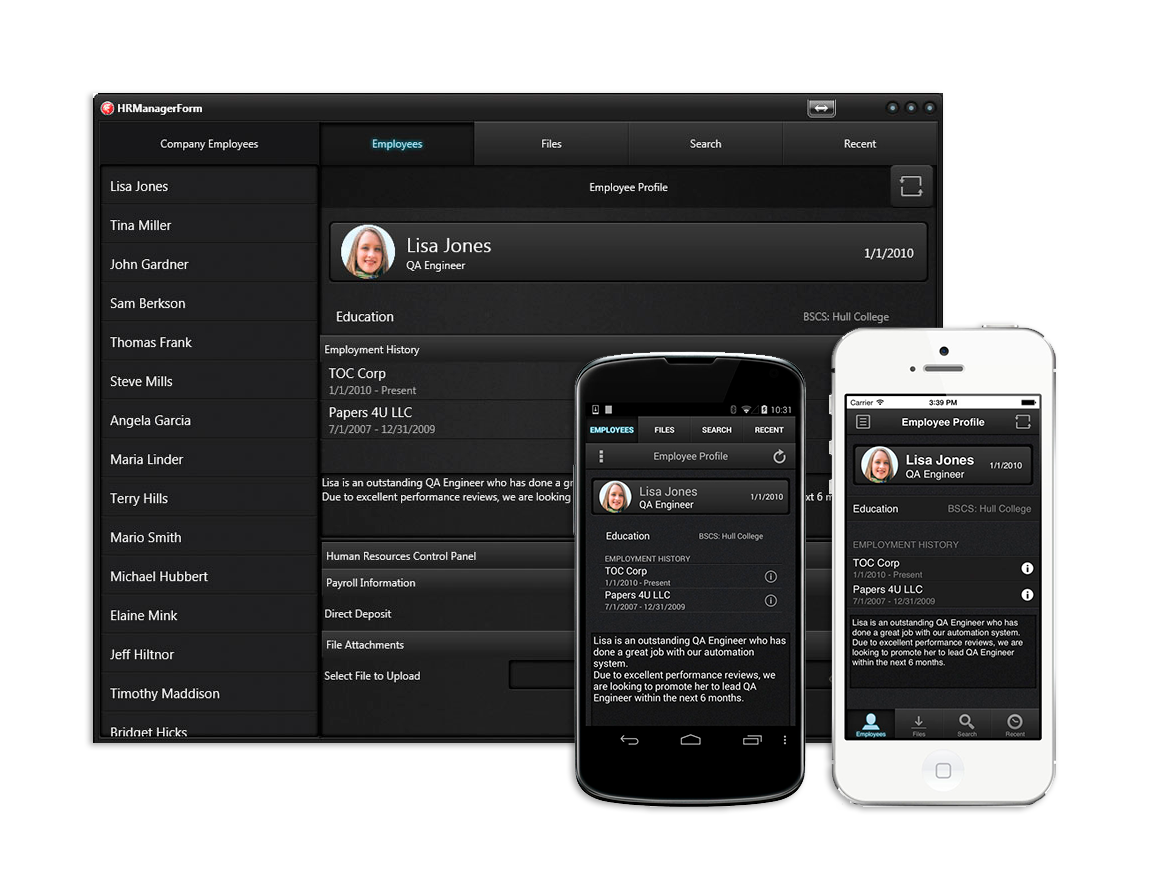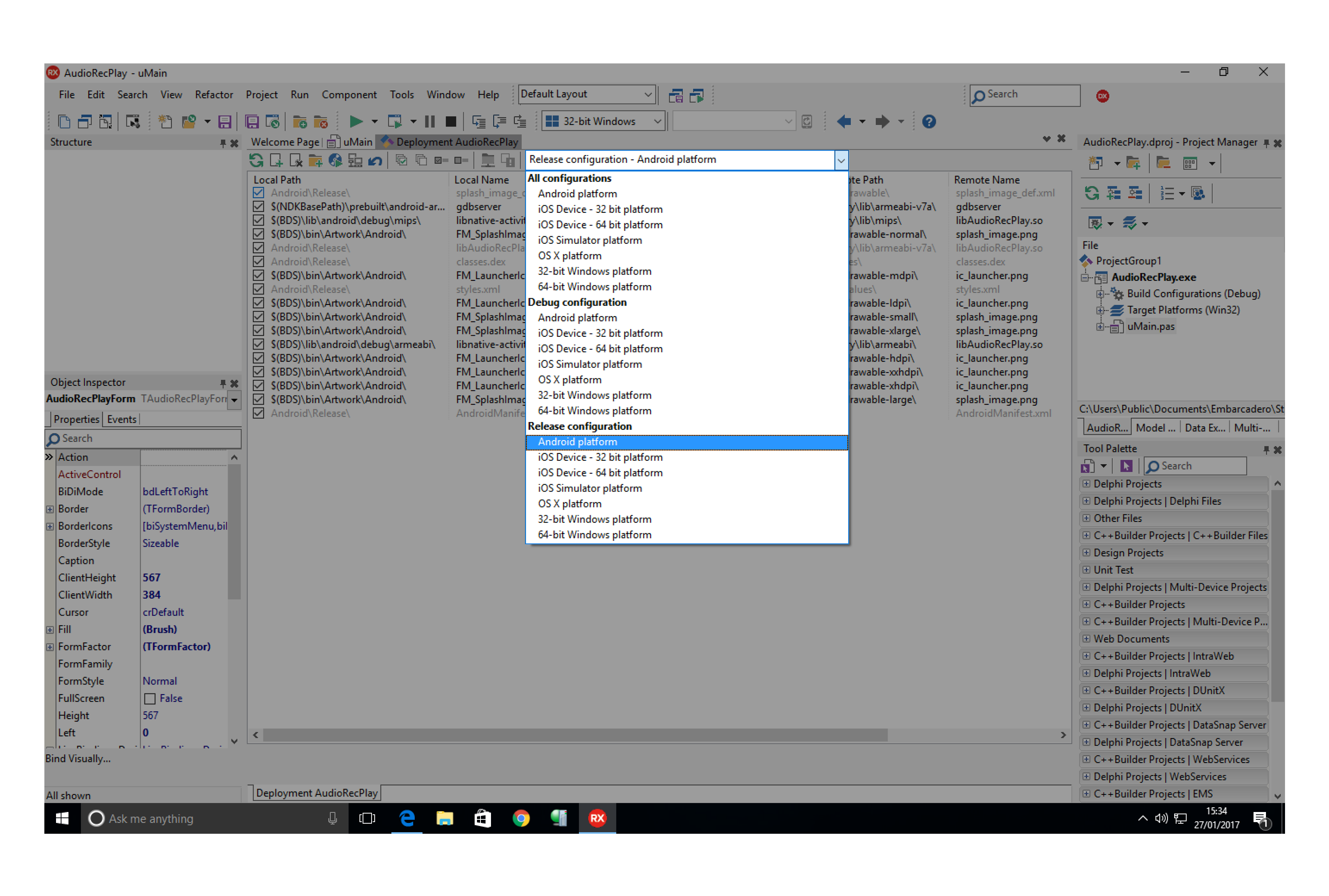 Define los archivos a implementar por plataforma y establece una configuración
Los desarrolladores pueden identificar dentro de cada proyecto los archivos a implementar según la plataforma de destino (por ejemplo, Windows, macOS, Android, iOS, Linux) y establecer configuraciones (por ejemplo, Depuración o Lanzamiento).
Agrega bibliotecas comunes simplemente seleccionando una casilla. Para agregar recursos específicos de imágenes, audio, video u otros recursos integrables, simplemente añade el archivo a la implementación y define el destino remoto, ¡mucho más simple que cualquier instalador externo!
Implementa archivos directamente desde el IDE de RAD Studio
Implementa archivos rápidamente en máquinas remotas directamente desde el IDE, con el Servidor del Asistente de Plataforma (PA Server). PA Server combina los archivos definidos para implementar y los empaqueta en una instancia de aplicación. Una vez creado, simplemente presiona el botón de implementación en el IDE de RAD Studio para implementar el paquete de la aplicación en la máquina remota seleccionada.