Visual Assist is a plug-in by Whole Tomato Software for Microsoft Visual Studio. Visual Assist enhances IntelliSense and syntax highlighting, improving IDE features related to navigation, refactoring, code generation and coding assistance. It offers code suggestions, provides refactoring commands, and includes spell checking support for comments. It can also detect basic syntax mistakes such as use of undeclared variables.
Visual Assist reduces application development time with key new features and improvements to existing features in Visual Studio, allowing you to:

Open any file (Shift+Alt+O)
Find and open any file in your solution using a simple dialog and a few search tokens.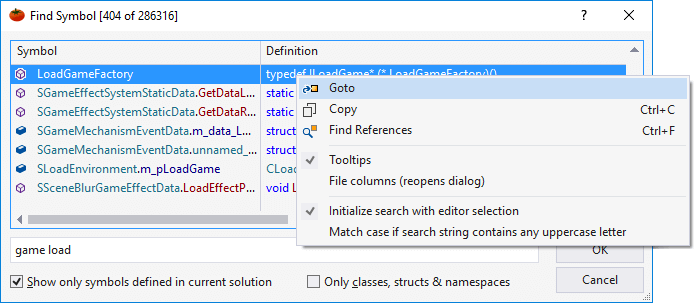 Find any symbol (Shift+Alt+S)
In a dialog that supports similar filtering, find any symbol in your solution.

Go to implementation (Alt+G)
Use Visual Assist to find more definitions and declarations than built-in Intellisense.

Go to anything related (Shift+Alt+G)
The big brother of Alt+G can take you just about anywhere related to the current symbol.

Open corresponding file (Alt+O)
Open the file that is most related to the active document.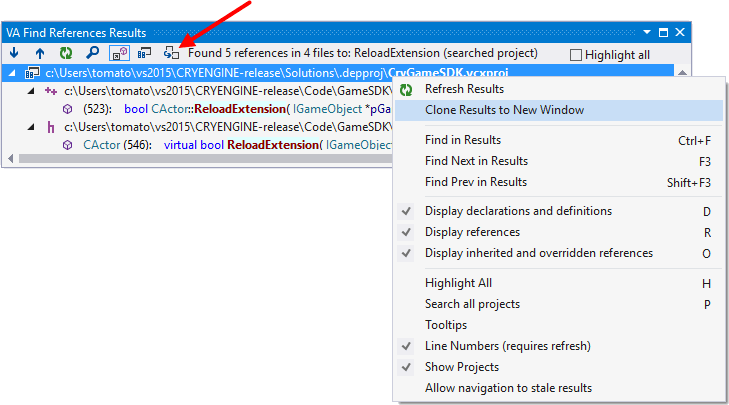 Find references (Shift+Alt+F)
Although built-in Find References has improved over the years, the version in Visual Assist is still faster, more powerful, and often more complete
Most Popular Features
Power through code with the robust yet nearly invisible add-in.
Develop new code faster with fewer errors.
Quickly understand existing code.
Refactor existing code making it easier to read and cheaper to maintain.
Eliminate time spent searching by allowing instant navigation to any file, symbol or reference.
Visual Assist works seamlessly across C++, C# and Visual Basic, and works in current and legacy versions of Visual Studio.
Get Visual Assist