Featured Webinar
RAD in Action: Build Connected Multi-Device Apps using BaaS
Featuring David Intersimone, Embarcadero

Take your applications to new heights by integrating with leading Back-end as a Service (BaaS) providers to add functionality and platform services to your mobile and desktop applications. David I will show you how to gain easy access to common services in the cloud without having to build or maintain the back-end services yourself.
Topics covered in this webinar:
Build multi-device service based applications using the FireMonkey and VCL frameworks
Use push notifications to engage your users on any device or platform
Access data and object storage in the cloud
Provide application and storage security with user authentication
Work with popular BaaS providers including Kinvey and Parse using a component based API
Who should attend?
Software developers building mobile and multi-device applications
Developers who want to leverage BaaS providers
Development Managers leading multi-device cloud application development projects
Additional Resources
Videos
Add functionality and platform services to your applications by integrating with leading Backend as a Service providers like Parse and Kinvey.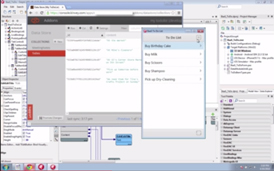 Blog Posts
Free RAD Studio License
Get a RAD Studio download and free 30-day license to try it for yourself

About the Presenter
David Intersimone is Vice President of Developer Relations and Chief Evangelist for Embarcadero. Known to many as David I, he is a passionate and innovative software industry veteran-often referred to as a developer icon-who extols and educates the world on Embarcadero developer and database tools and runs the company's rampant online community.
David shares his visions as an active member of the industry speaking circuit and is tapped as an expert source by the media. He is a long-standing champion of architects, developers and database professionals and works to ensure that their needs are folded into Embarcadero's strategic product plans. Before Embarcadero, David spent more than 20 years with Borland in various evangelism, engineering, and development capacities, including creating the company's developer relations program.
He previously served as Director of Product Services for Softsel Computer Products Inc. (now Merisel). David holds a bachelor's degree in computer science from California Polytechnic State University at San Luis Obispo, California.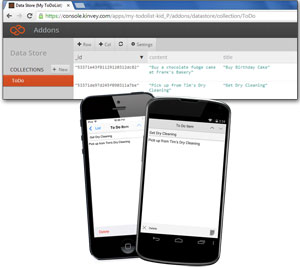 ---