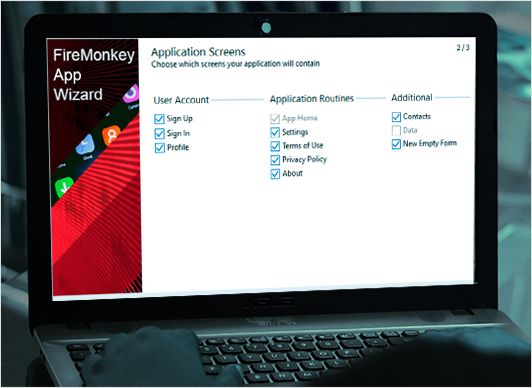 Tool of the Month: Low Code App Wizard for Delphi
Low code app development is increasingly popular today, and for good reason: it speaks to the demand for software paired with the difficulty of creating it. In many ways, Delphi led the low code revolution: RAD, where you build software by connecting components in a visual designer, is low code. The key with many low code solutions is extensibility: low code which cannot be extended to a traditionally coded app has a hard upper limit of functionality.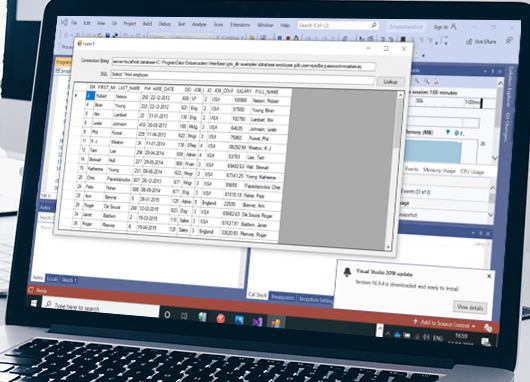 Blog Highlight: Embarcadero Expands InterBase Support for Visual Studio
Embarcadero has released a new InterBase ADO.NET driver for Visual Studio. The new driver, made available as a Nuget package and listed in the Visual Studio marketplace, will offer Visual Studio 2019 IDE integration and full support for ADO.NET and the Entity Framework. The newly released NuGet package for Visual Studio includes a brand new ADO.NET driver for InterBase along with several additional features for a great integration with the Visual Studio IDE and the overall .NET platform.

Python Tools
The Embarcadero toolset now includes an open-source, feature-rich and lightweight Python IDE developed in Delphi, natively compiled for Windows and extensible via Python scripts

C++ Tools
Coding in C++ is easier than ever with our batch of advanced tools for every project and task. You can use a free and portable IDE perfect for C/C++ programming on Windows. You can also analyze your code and detect bugs, undefined behaviour and unwanted coding constructs.

Delphi Tools
The latest Delphi tool will help you create a fully functional cross-platform Delphi application that already contains basic functionality that every mobile app will need.

Visual Studio Tools
ADO.NET allows developers to access data and data-related services from a database. The InterBase ADO.NET driver for Visual Studio enables integration with the .Net framework, enabling Visual Studio developers to deploy InterBase in their applications.