Entwicklung von Android-Applikationen mit RAD Studio
You can create apps for Android devices including phones, tablets, and now wearables like Smart Watches with RAD Studio. Develop Android apps quickly in the RAD Studio visual designer and code editor to deliver high performance, natively compiled apps for the best user experience. You can then simply select the iOS target to deliver a compiled native iOS app from the exact same codebase. You can also target Windows and Mac OS X with the exact same codebase.
Neu! Mehr als 20 Android-Codeschnipsel und Demovideos für RAD Studio.
Preparing your Windows 32-bit and 64-bit
Development Environment
Preparing Your iOS and OS X Development Environment
Preparing Your Android Development Environment
I can now deliver more value to my customers by getting my applications ready for Windows 10 with RAD Studio 10 Seattle.

Fikret Hasovic

TEC d.o.o. Sarajevo
Entwicklung von Apps für Android Phones, Tablets und Wearables wie Smart Watches
Create mobile apps using the programming skills, knowledge, and even code that you already developed. Your RAD Studio Android apps will have fast native CPU performance and access to platform APIs as needed. Use a full visual designer for creating Android user interfaces for multiple device types, resolutions, and orientations.
Native and Custom Styling Options
With RAD Studio, you get a full range of native styled, pixel perfect, user interface controls, including buttons, listviews and combobox pickers, to incorporate into your apps. The Android apps you create include native platform controls like the DatePicker and TimePicker, services like notifications, and support for share sheet actions. Use pixel perfect native styles, included custom styles, or create your own to give your apps a unique look.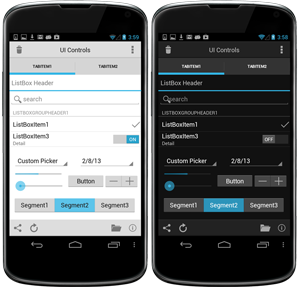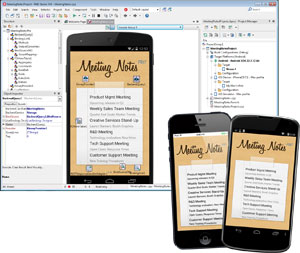 Schnelle, visuelle Entwicklung
RAD Studio delivers an enhanced and optimized developer workflow for mobile development that automates deployment and debugging on device. Rapidly prototype your apps with layouts for each device type and quickly go from prototype to production. Integrate feedback quickly by deploying your prototype directly onto your target device using actual framework objects and code.
Verbindung mit BaaS-Providern
Integrate cloud based services from Back-end as a Service (BaaS) providers, Kinvey, Parse and App42, with components for popular BaaS services like push notifications, authentication, and storage. You get easy access to these common services in the cloud without having to build them yourself or maintain them. Add user authentication to your apps. Use push notifications to engage your users. Access data and object storage in the cloud.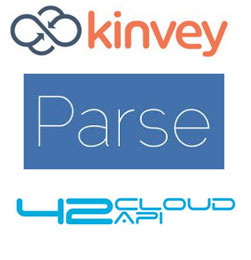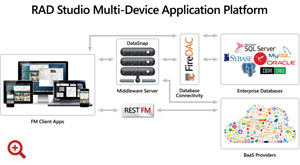 Enterprise Mobility Services
Enterprise Mobility Services (EMS) provides a turnkey Middleware server that enables you to build, deploy, manage, and report on custom server based C++ APIs, Enterprise Data Access, User Authentication, and Storage with Analytics. Easily connect your users and Apps to managed APIs, databases and services on-premises or via the cloud.
IBLite and SQLite Android Database Support
RAD Studio bietet lokale Datenbankunterstützung für Android mit SQLite und dem einbettbaren InterBase über dbExpress, FireDAC und IBX. Sie erhalten außerdem eine kostenlose Entwicklerlizenz und eine kostenlose unbegrenzte Bereitstellungslizenz für IBLite - eine frei implementierbare Version der beliebten eingebetteten InterBase ToGo-Datenbank.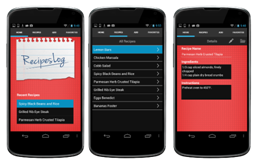 ---
RAD Studio Features für Android
Neu in 10 Seattle! Android 5.1.1
Neu in 10 Seattle! Ausführung von Android Tasks im Hintergrund mit Android Services
Neu in 10 Seattle! Android Intents von jeder Quelle mit einer neuen Demo.
Neu in 10 Seattle! Touch-Animationen für Android
Neu in 10 Seattle! Unterstützung für Android Services in der IDE, wie Assistenten zur Erstellung von Android Services und ihre Integration in eine vorhandene Android-App
Serverunterstützung von EMS-Push-Benachrichtigungen für iOS und Android
MapView-Komponente für mobile Plattformen (iOS und Android) mit Unterstützung plattformspezifischer interaktiver Zuordnungsbibliotheken (jeweils von Apple und Google)
Standardmäßig aktivierter spezifischer Android-Lollipop-Stil (nur für Android)
Proximity support based on the "beacons" technology (including the iBeacon and AltBeacon standards) for iOS, Android, and OS X
Unterstützung für native HTTP(S)-Client-Bibliotheken auf mobilen Plattformen (iOS und Android)
Unterstützung mobiler Datenbanken für iOS und Android, inklusive SQLite, InterBase ToGo und IBLite
FireUI Multi-Device Designer und Komponenten - eine bahnbrechend neue Art, eine einzige Benutzeroberfläche zu erstellen, die sich an verschiedene Gerätetypen und Formfaktoren anpasst.
Enterprise Mobility Services ist eine Turnkey-, REST-basierte MEAP-Middleware (Mobile Enterprise Application Platform) mit API-Hosting, Datenzugriff und SQL-Datenbankzugriff sowie -bereitstellung für mobile, Desktop- und Webanwendungs-Clients
Bluetooth connections available for App Tethering
The TBannerAd component now uses the Google Mobile Ads API from Google Play Services
Immersiver Vollbildmodus für Android KitKat
Ziehen an der TListView-Komponente zur Aktualisierung auf iOS und Android
Create Android apps with both Delphi Object Pascal and C++
Component based connectivity with BaaS providers Parse for authentication and storage, and Kinvey for authentication, storage and push notifications
App tethering to create mobile companion apps for desktop Windows VCL applications
In-app advertising and in-app purchase support
Delphi and C++ ARM optimized compilers
Create apps for Android phones and tablets with ARM7 processors, running Android Gingerbread (2.3.3-2.7), Ice Cream Sandwich (4.0.3 and 4.0.4) Jelly Bean (4.1.x, 4.2.x and 4.3.x) or KitKat (4.4.x). See supported devices.
Pixel-perfect native UI controls
FireMonkey-Framework für Android
On-device data access for InterBase and SQLite
DataSnap client
Device service and sensor support (gyro, GPS, camera and accelerometer)
Formular-Designer für Mobile
---
Why Choose RAD Studio for Your Mobile App Development Needs?
Fast native performance – Android apps created with RAD Studio are faster than web based or hybrid mobile apps
Build secure applications – compiled code that doesn't require a runtime is more secure and InterBase ToGo offers on-device database encryption
Leverage your Delphi and C++ language skills, knowledge and source code to get to mobile
Develop for Android, iOS, Windows and OS X using a single IDE with a single framework
Create true native compiled Android and iOS apps from a single codebase