Enterprise Connectors
Make Connecting to Any Application as Easy as Connecting to a Database
Move, integrate, and analyze data with ease utilizing our NEW FireDAC Enterprise Connectors, powered by CData. These unparalleled components allow you to integrate 80+ Enterprise applications, simplifying connectivity into a standard model using SQL.
Data today is more decentralized than ever, not to mention difficult to access with the average company running upwards of 20+ SaaS applications, and at least as many on-premise applications. Make better business decisions, eliminate headaches and increase time to productivity by organizing vast amounts of data in an actionable format fast and efficiently with these drivers.

RAD STUDIO ADD-ON
Extend Delphi & C++ Builder Apps with SaaS, NoSQL, & Big Data Connectivity. The fastest & easiest way to build data driven Apps.
Enterprise Connectors require Delphi, C++Builder or RAD Studio 10.2 Professional or higher.

80+ Sources & Growing
Largest number of supported data sources in the industry. Subscriptions differ by data source coverage.

Direct Real-Time Access
Direct real-time access to live data. No dependency on any cloud services or other intermediaries.

Royalty-Free Distribution
Subscriptions are licensed per-developer with RF distribution. Upon ending of subscription term distribution rights continue, but rights to build will expire.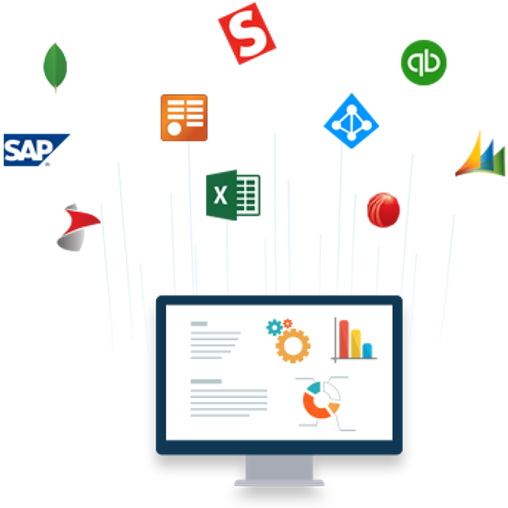 Developers Love Using Drivers for SaaS Integration
We liked that any engineers with RDBMS/SQL knowledge could use the CData Drivers without having to learn anything new. Being able to use standard SQL instead of APIs is awesome!

-- Takayuki Kobayashi, Manager, Fujitsu
Starting is as easy as 1..2..3!
Download directly into the IDE using the GetIt package manager
Download Trial from GetIt
Open Samples
Code!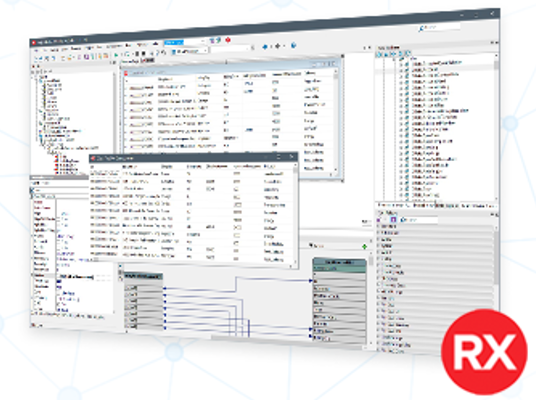 Component Details
Powerful Enterprise-class Development Features
Developer Friendly: Full Design-time support for data operations directly from RAD Studio.
Replication and Caching: Our replication and caching commands make it easy to copy data to local and cloud data stores such as Oracle, SQL Server, Google Cloud SQL, etc. The replication commands include many features that allow for intelligent incremental updates to cached data.
String, Date, Numeric SQL Functions: The components include a library of over 50 functions that can manipulate column values into the desired result. Popular examples include Regex, JSON, and XML processing functions.
Collaborative Query Processing: Our components enhance the data source's capabilities by additional client-side processing, when needed, to enable analytic summaries of data such as SUM, AVG, MAX, MIN, etc.
Easily Customizable and Configurable: The data model exposed by our DAC Components can easily be customized to add or remove tables/columns, change data types, etc. without requiring a new build. These customizations are supported at runtime using human-readable schema files that are easy to edit.
Secure Connectivity: Includes standard Enterprise-class security features such as TLS/ SSL data encryption for all client-server communications.
Examples
Connecting to Any Application is as Easy as Connecting to a Database
Standard FireDAC Components
Just like connecting with a typical RDBMS like MySQL. or SQL Server. Use standard FireDAC components like TFDManager, TFDConnection, TFDQuery, etc.
FDConnection1.Name := 'SalesforceConnection';
FDConnection1.DriverName := 'CData.Fire.Salesforce';
with FDConnection1.Params as
TFDPhysCDataSalesforceConnectionDefParams do begin
...
end;
FDConnection1.Connected := true;
FDQuery1.Active := true;
FDQuery1.Open('select * from Account where Industry = ''Healthcare''');
SQL-92 Compliant Queries
The easiest way to build data-centric applications. Write standard SQL queries with support for joins, updates, aggregation, and more.
SELECT with Inner JOIN
SELECT Account.Id, Account.Name, Account.Fax,
Opportunity.AccountId, Opportunity.CloseDate
FROM Account
INNER JOIN Opportunity
ON Account.Id = Opportunity.AccountId
Aggregate Functions
SELECT Name, AVG(AnnualRevenue) FROM Account GROUP BY Name
Update Data
UPDATE Account SET Name='John' WHERE Id = @myId
Supported Applications
Available in Enterprise
Available in Enterprise+
* Coming soon
Accounting
FreshBooks
Intacct
Microsoft Dynamics GP
QuickBooks Desktop
QuickBooks Online
QuickBooks Point-Of-Sale
Reckon (Australia)
Sage 50 UK
Xero Accounting
Kintone (Japan) *
MoneyForward (Japan) *
CRM & Marketing
Act! CRM
Google AdWords
Google Analytics
Highrise
HubSpot
Magento
MailChimp
Marketo
Microsoft Dynamics CRM
NetSuite CRM
Oracle Marketing (Eloqua)
Oracle Sales Cloud
Salesforce.com
SalesforceChatter *
SAP Hybris C4C
SendGrid
SugarCRM
YouTube & Analytics
Zoho CRM
ERP & Collaboration
Basecamp
Exact Online
Excel Online
Google Calendar
Google Contacts
Google Drive
JIRA
Magento
Microsoft Dynamics 365
Microsoft Dynamics AX *
Microsoft Dynamics GP
Microsoft Dynamics NAV
Microsoft Project
Microsoft SharePoint
NetSuite ERP
Office 365
SAP Business One
SAP Hybris C4C
SAP NetWeaver
ServiceNow
SharePoint Excel Services
Smartsheet.com
Splunk
Survey Monkey
NoSQL & Big Data
1010data *
Apache Spark SQL *
Amazon Athena
Azure Cosmos DB
Azure Data Management
Azure Table
Cassandra
Couchbase *
DynamoDB
Elasticsearch
Google BigQuery
HBase
HPCC Systems
MongoDB
xBase
eCommerce/Finance
Authorize.Net
E*TRADE *
OFX Financial Accounts
OpenExchangeRate *
PayPal
Quandl
Shopify
Square
Stripe
eBay
Docs & Files
Box *
Excel Online
Microsoft Excel
CSV/TSV
Google Sheets
SharePoint Excel Services
XML
Networking & Auth
Электронная почта
Microsoft Exchange
JSON
LDAP
Microsoft Active Directory
OData
OFX Transactions
RSS
Social Networking
Facebook
Force.com
Instagram *
Slack
Twitter
and more…
Bing Search
Google Gmail
Google Search
PowerShell *
REST
Salesforce Einstein Analytics
Twilio
Available in Enterprise
Available in Enterprise+
* Coming soon
Get your subscription today
Subscription packages based on data source coverage.
Enterprise
45+
SOURCES
Virtually identical to the Enterprise+ Subscription, with a subset of available data sources
Купить сейчас
ENTERPRISE PLUS
80+
SOURCES
Comprehensive access to all FireDAC Drivers. Includes Additional Enterprise Sources
Купить сейчас
Easy install from inside the IDE via the GetIt Package Manager
Subscription key unlocks licensed functions.
Technical Support from CData.
---
Нажмите здесь to see information on User License Agreement and Support