Erstellung vernetzter Anwendungen
Erstellen Sie End-to-End-Lösungen für moderne Windows 10-, macOS-, iOS-, Android-Anwendungen.
Nur eine Quellcodebasis
Erstellen Sie Anwendungen für alle Plattformen ohne zusätzlichen Programmieraufwand. Einmal schreiben, überall kompilieren.
Zugängliche Daten
Verbinden Sie Ihre Anwendungen mit über 20 Datenbanken nativ über den schnellen Direktzugriff von FireDAC.
Middle-Tier
Modernisieren Sie bestehenden Code und kompilieren Sie ihn für verschiedene Plattformen.
Windows 10-Anwendungen
Modernisieren Sie veraltete Anwendungen für Windows 10 mit aktuellen Steuerelementen und Windows Store Unterstützung.
macOS-Anwendungen
Entwickeln Sie macOS-Anwendungen schnell und einfach mit C++Builder.
Mobile Geräte
Erstellen Sie Apps für mobile Geräte schneller und intelligenter mit plattformspezifischen Steuerelementen. Mit dem geräteübergreifenden Designer und der Live-Vorschau in der IDE entwickeln Sie Prototypen noch schneller.
Internet of Things (IoT)
Verbinden Sie Ihre Anwendungen ganz komfortabel mit Gadgets, Geräten, Sensoren, Unternehmensdaten und Cloud-Services.
Cloud
C++Builder enthält eine HTTP- und eine REST-Client-Bibliothek, die für alle Plattformen verfügbar ist, um REST-Dienste und sogar spezielle AWS- und Azure-Komponenten zu nutzen.
Erweiterungen
Erstellen Sie ein Plugin, das neue Werkzeugfenster hinzufügt, in den Code-Editor zeichnet, Code-Vervollständigung bietet, neue Syntax-Hervorhebung hinzufügt, sich in Ereignisse auf hoher und niedriger Ebene einklinkt, Prozesse und Threads während des Debuggens verfolgt und vieles mehr.
Entwerfen, erstellen, einsetzen!
The C++Builder IDE supports you through the full development lifecycle to deliver a single source codebase that you simply recompile and redeploy.
Starten Sie einen Gratistest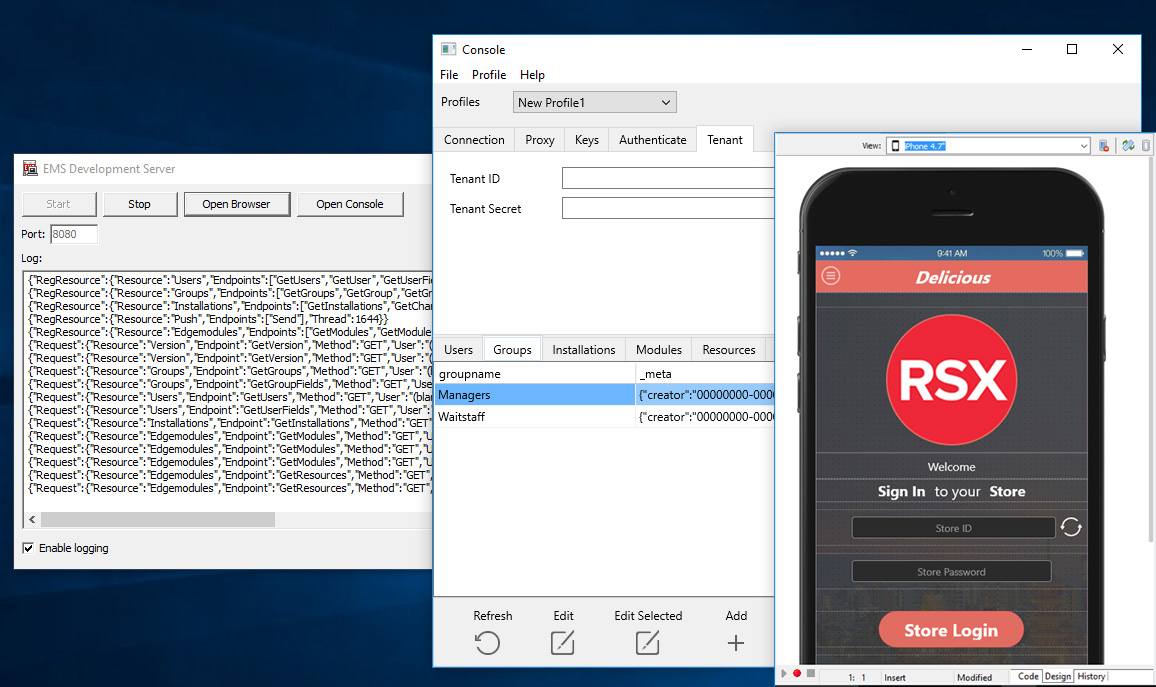 Werden Sie ein Teil unserer globalen Developer Community
Auf Unterstützung brauchen Sie nicht lange zu warten - verbinden Sie sich mit über 3 Millionen Entwicklern weltweit, die mit RAD Studio, Delphi und C++Builder arbeiten.
Weitere Infos