Extensions
Get to the bottom of bugs faster with Integrated cross platform native debugging. Using the RAD Studio IDE you can debug applications running remotely on Windows, macOS, iOS and Android!
Extend the IDE!
RAD Studio has a powerful API allowing you to extend or modify the IDE's behavior. Create a package or DLL plugin that adds new tool windows, draws in the code editor, provides code completion, adds new project types, file types and highlighting, hooks into high-level and low-level events, tracks processes, and threads while debugging, and more.
There is a rich ecosystem of both open and closed source add-ons.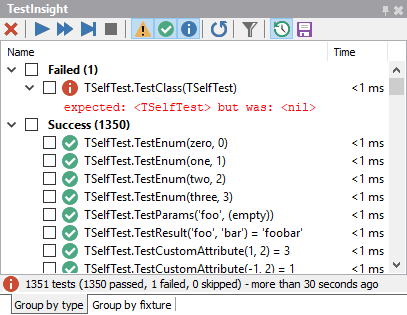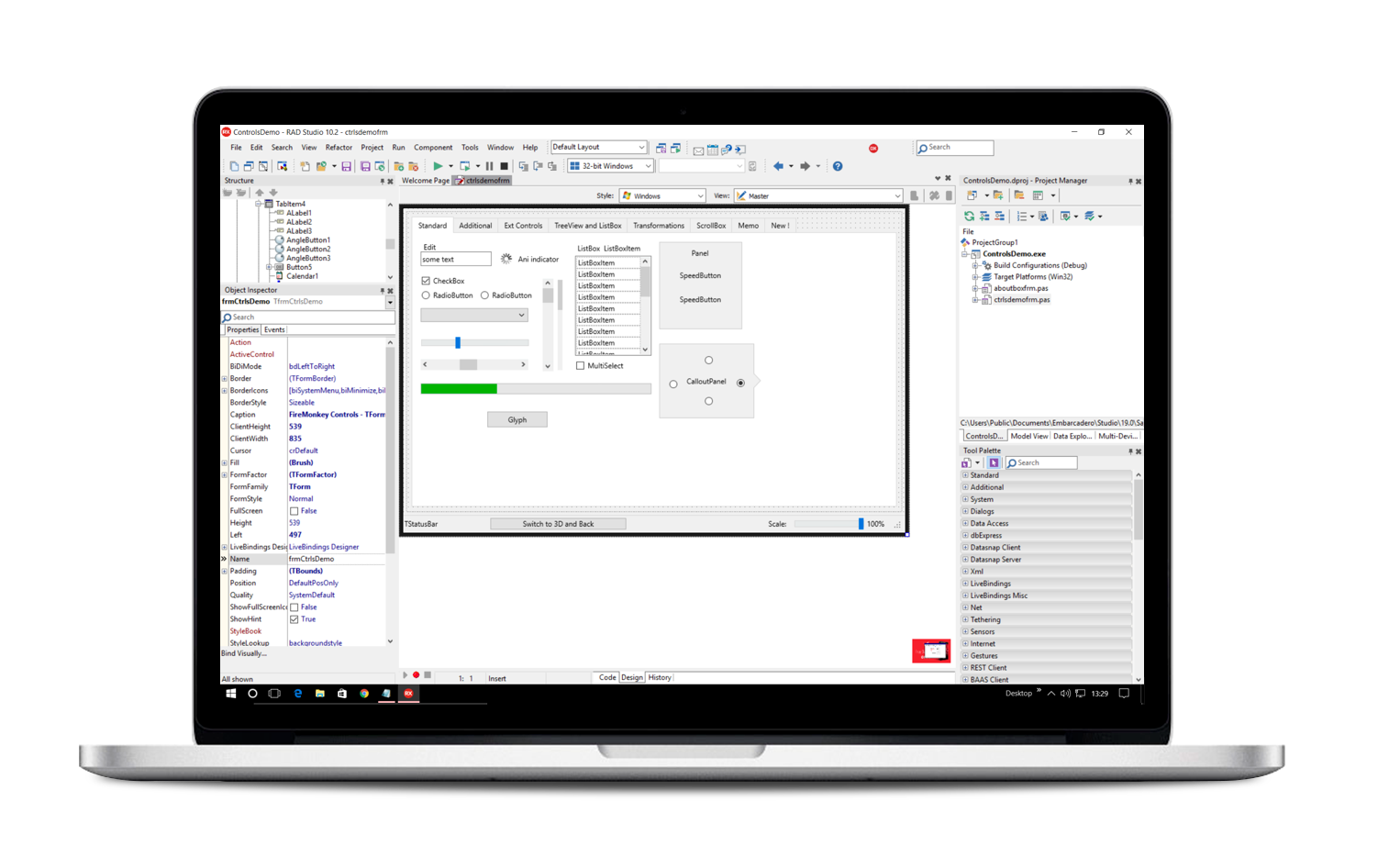 Build and Design With Your Own Controls
Want to write a new button? A new tree control? Tweak an existing one? You can easily write your own visual control or non-visual component, and have it as well integrated into the form designer as any control we ship with.
Used to something like MFC? Our frameworks are designed to be extended and give you as much IDE integration and design power as the ones we write. Create a native Windows control using the VCL framework. Create a cross-platform control, even one that wraps an inbuilt native control, with support for styles and more, using the FMX framework. Both have advanced properties, methods and events and full visual preview when designing a form in the IDE.
Join our Most Valued Professional or Partner programs!
We have a great program for people who love our technology and want to show it to other people. If you write blogs, present at user groups or conferences, create or sell libraries or controls, or do anything else that evangelises or leverages our technology, we have a high valued professional or partner program with many benefits, including free access to the latest version of our tools, early previews, and more.