Design
Design fast, cross-platform native apps rapidly with the RAD Studio IDE. Benefit from agile early design feedback across a range of devices using live preview powered by real data, both on device and in the IDE. Simplify the design process, prototype faster and reach more platforms quicker.
Design faster with Live Data
Live data at design-time helps developers speed up user interface design across all target screen sizes. Prototype faster by seeing earlier how data fits within UI design, with live data support from multiple sources including databases and REST APIs.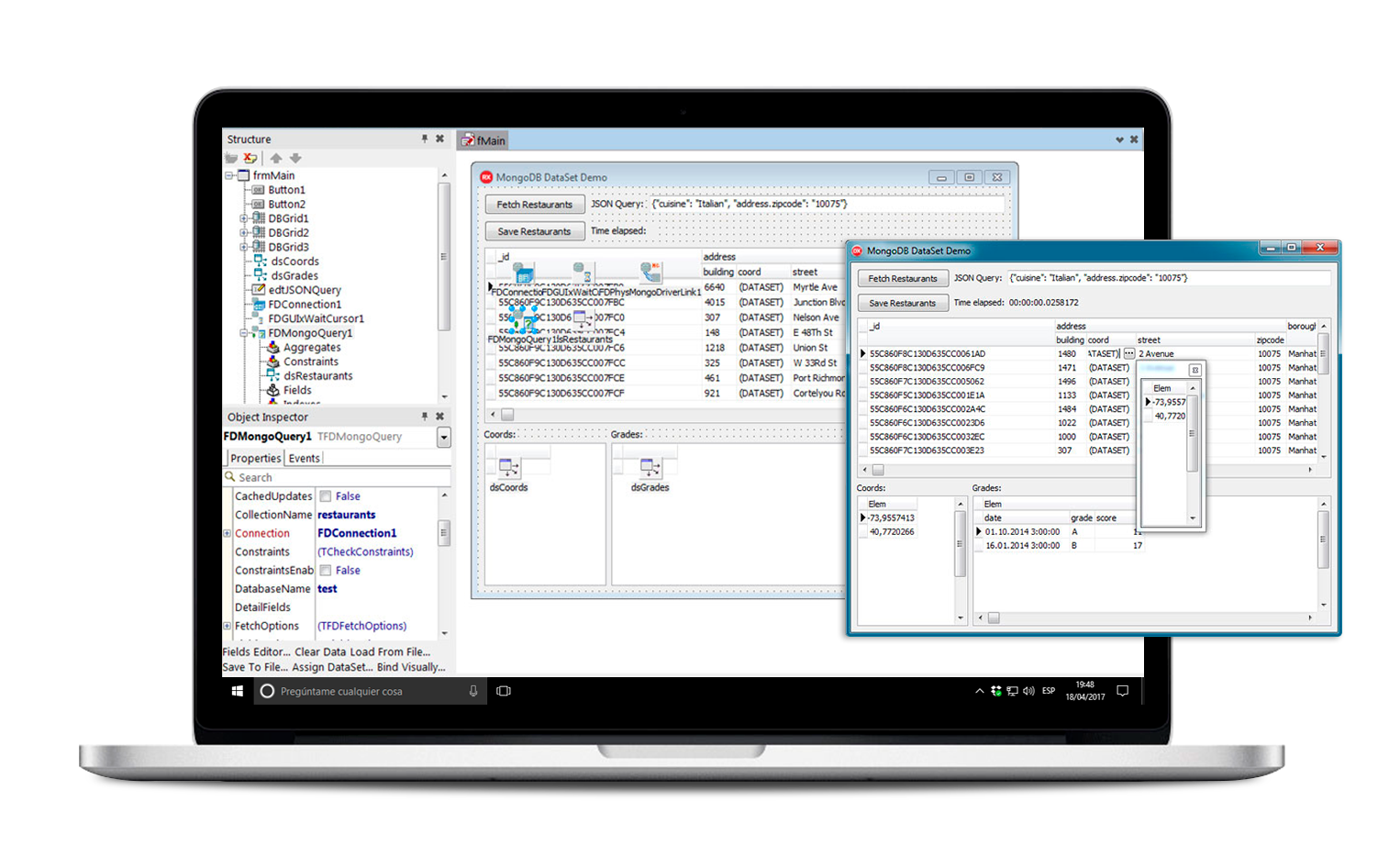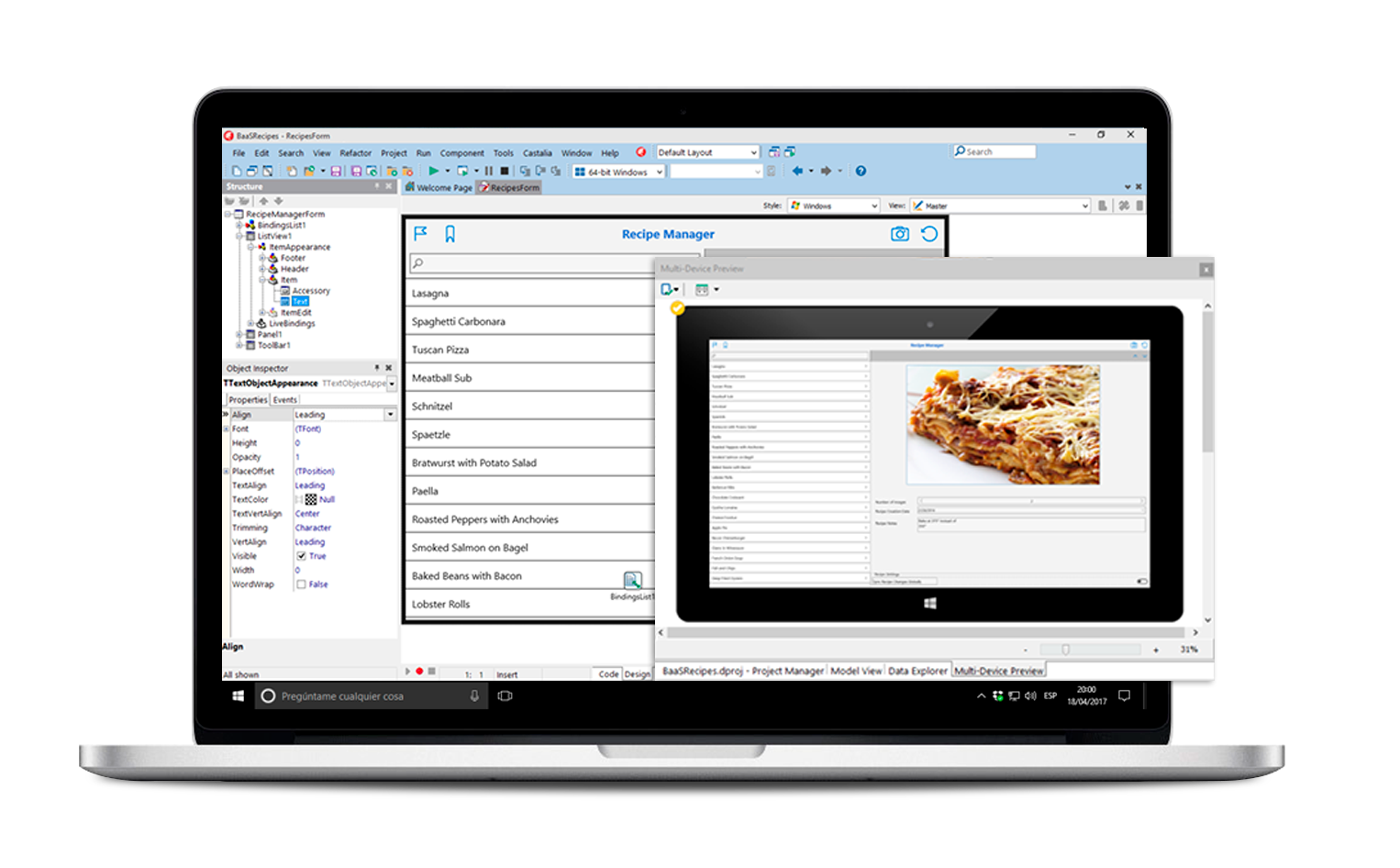 Design faster with powerful Component Libraries
Simply drag and drop components to build your user interface! Choose from the award winning VCL component library (for Windows) or the smart cross-platform FireMonkey (FMX) library, and an ecosystem of commercial and open source components, many available through the IDE GetIt package manager.
Designed for Usability
Adding usability is as simple as setting component properties in the object inspector! Component properties help you rapidly add generic usability that works across all platforms without writing a line of code! From displaying the right keyboard for data entry, to positioning tabs in the right location based on the platform, usability is built in.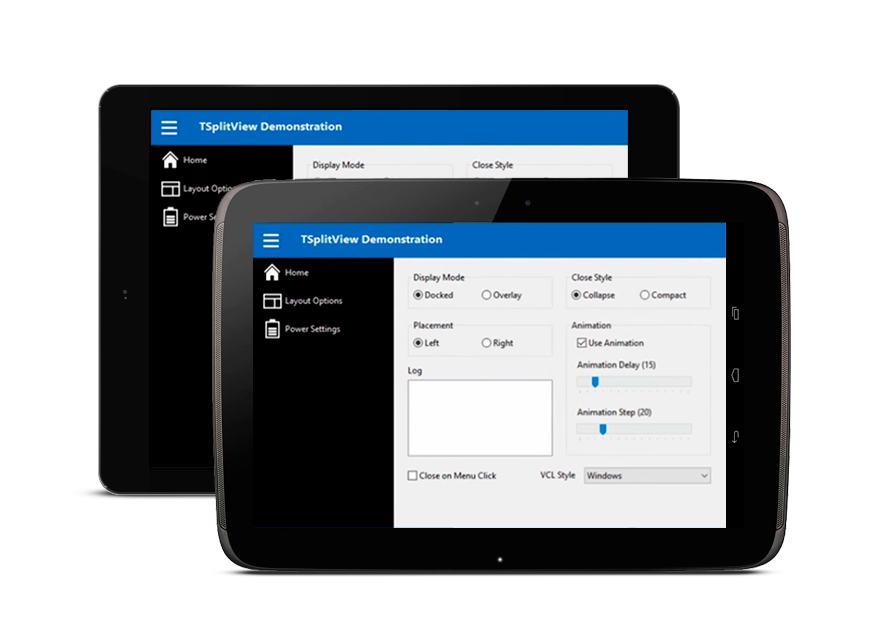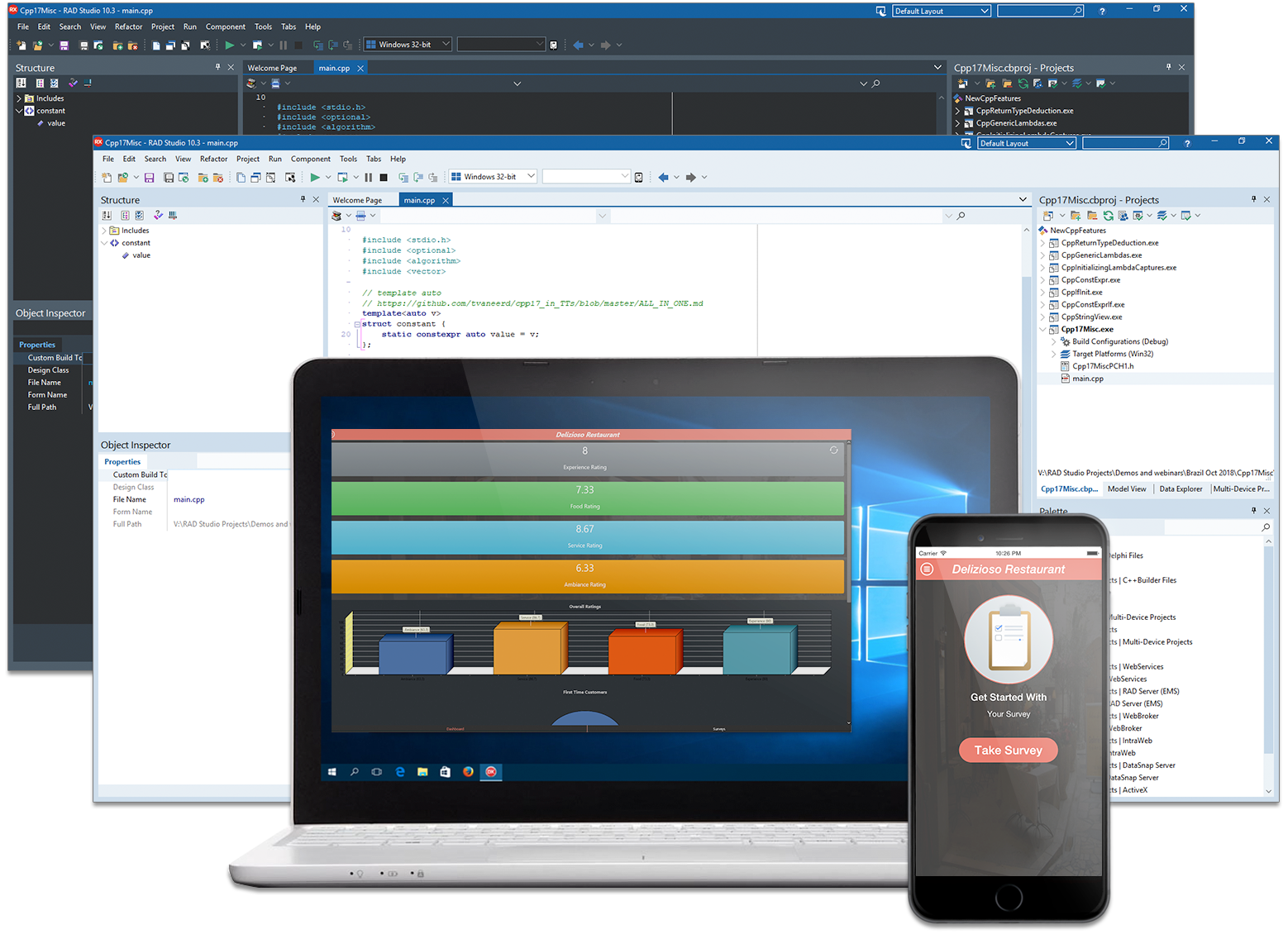 Smart Responsive Designing
Build your UI once and have it run on multiple devices with the flexibility offered in the FireUI multi-device designer. Create a default design rapidly with resolution aware components, and even add device specific layouts to target Windows Desktop, Surface Pro Tablet, macOS desktop, iPhone, iPad, Android tablets, smartphones, and wearables.
Preview design changes instantly on a device!
See how your application looks and behaves on different devices while you keep working in the RAD Studio IDE, without running the application on the devices and without creating additional views.
FireUI App Previews lets you preview your FireMonkey application on iOS, Android, macOS and Windows targets as you are designing the app.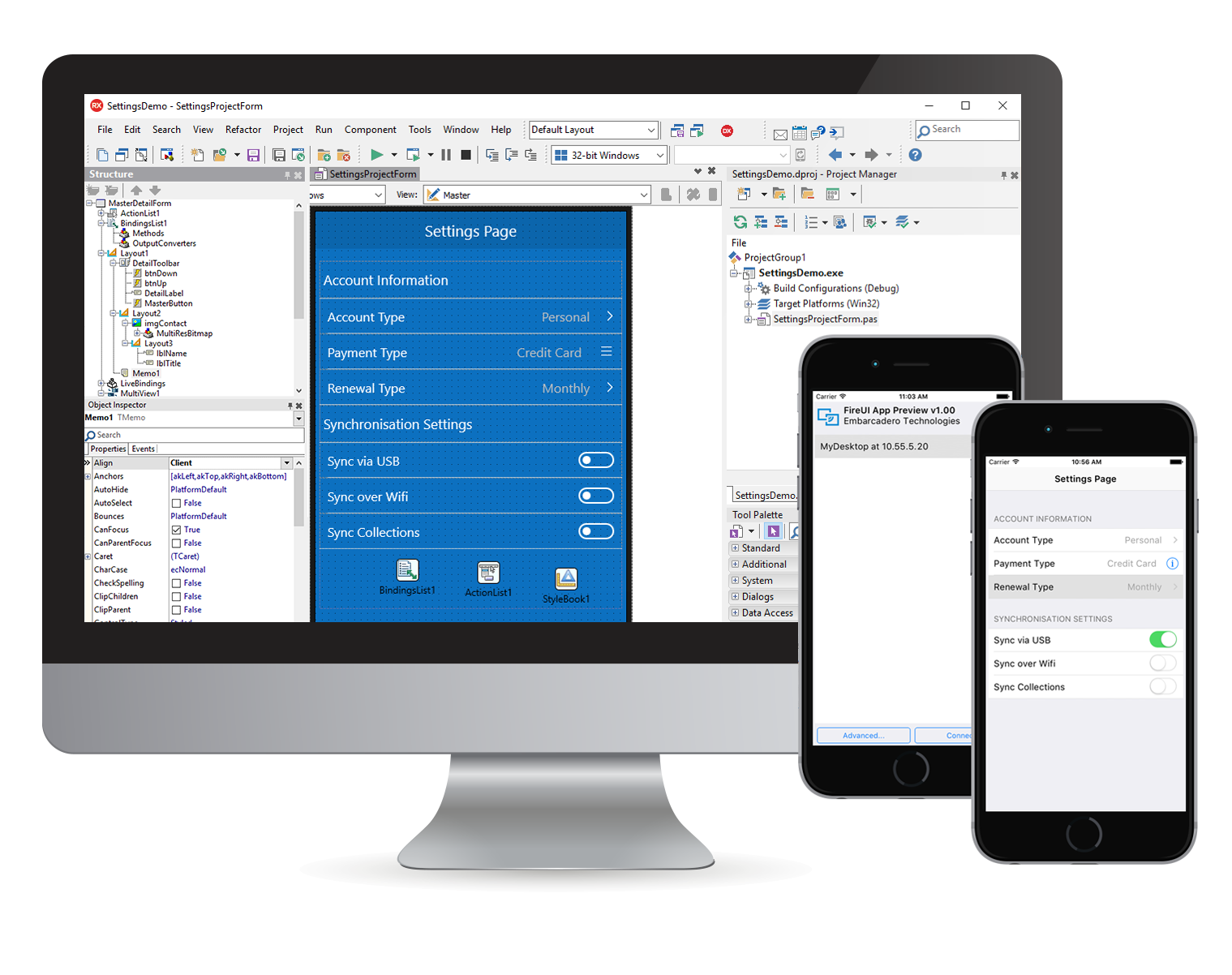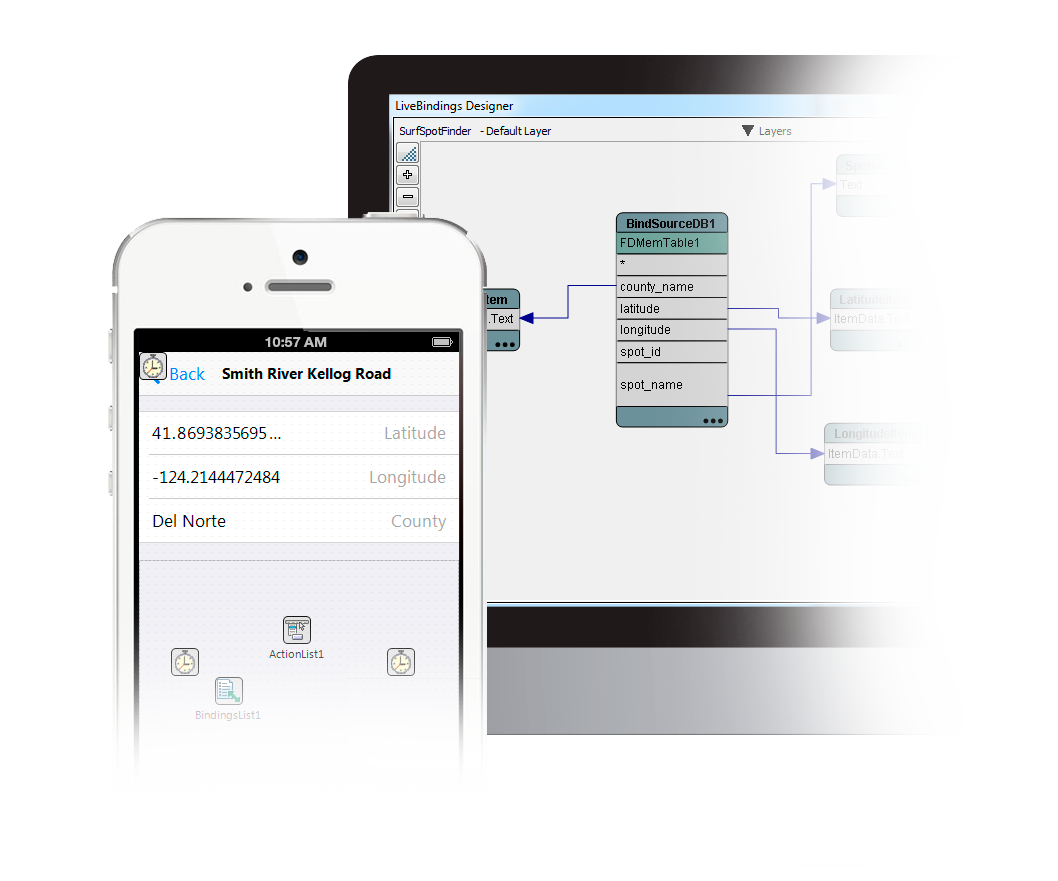 Integrate data with zero lines of code!
With the LiveBindings Designer, you can visually connect user interface elements to data sources ready to show data at both design time and run time. Connecting live data is so easy, designers can provide developers a move complete wireframe that aids early usability testing in the design process.