New Cloud Support in RAD Studio 10 Seattle
CLOUD SUPPORT
Enhanced in 10 Seattle! Amazon Simple Storage Service (S3) API
Enhanced in 10 Seattle! Amazon Queue Service API
Enhanced in 10 Seattle! Amazon SimpleDB API
Enhanced in 10 Seattle! Cloud libraries now use the System.Net native HTTP and HTTPS support
Supercharge Your Apps with Cloud Solutions
Access cloud based RESTful services
RAD Studio has a REST Client library, available on all platforms, and focused on simplifying the invocation of REST services by any third party provider. The library features authentication support and JSON response manipulation, with dataset and LiveBindings mappings. The three core components make it easy to parameterize your requests in many different ways and easily access web services and backend as a service (BaaS) providers.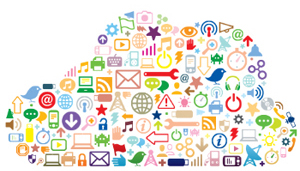 ---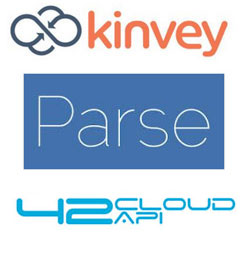 Connect with BaaS providers
Integrate cloud based services from Back-end as a Service (BaaS) providers, Kinvey, Parse, and now App42, with components for popular BaaS services push notifications, authentication, and storage. You get easy access to these common services in the cloud without having to build them yourself or maintain them. Add user authentication to your apps. Use push notifications to engage your users. Access data and object storage in the cloud.
Choose RAD Studio Enterprise, Ultimate or Architect editions for the full Multi-Device Application Platform feature set. Professional edition includes client support for both the VCL and the FMX frameworks, FireDAC local/embedded database connectivity for select databases, and the REST Client library. Professional edition does not include DataSnap or remote server database connectivity. Professional C/S Add-on Pack includes support for remoter server database connectivity and Enterprise Mobility Services.
Learn How Enterprise Mobility Services Fits Into Cloud Solutions
Enterprise Mobility Services (EMS) is a new turnkey solution for today's interconnected, distributed apps, offering an easy to deploy middleware server that hosts loadable custom API and data access modules. New EMS improvements and features have been added, like Push Notifications server support for iOS and Android. With Realtime Analytics, EMS provides developers insight and real-time metrics of end-user activity and the REST APIs they are calling.