¡Desarrolla aplicaciones conectadas!
Build end-to-end solution for modern Windows 10, macOS, iOS, Android and Linux applications.
Un único código fuente
Create apps for all platforms with less coding effort. Write once, compile everywhere.
Accessible Data
Connect to over 20 databases natively with FireDAC's high speed direct access.
Nivel intermedio
Modernize existing code and compile cross platforms.
Windows 10 App
Modernize aging apps to support Windows 10 with up-to-date controls and Windows Store support
macOS App
Develop macOS applications quickly and easily with Delphi.
Móvil
Deliver mobile applications faster and smarter with platform-aware user interface controls. Protoype faster with multi-device designer and live preview in the IDE
Internet of Things (IoT)
Easily connect your apps to gadgets, devices, sensors, enterprise data, and cloud services.
Nube
Delphi has an HTTP and a REST client library, available on all platforms, to invoke REST services and even specific AWS and Azure components
Extensiones
Create a plugin that adds new tool windows, draws in the code editor, provides code completion, adds new syntax highlighting, hooks into high-level and low-level events, tracks processes and threads while debugging, and more.
¡Diséñalo, créalo, ejecútalo!
The Delphi IDE supports you through the full development lifecycle to deliver a single source codebase that you simply recompile and redeploy.
Comienza una prueba gratuita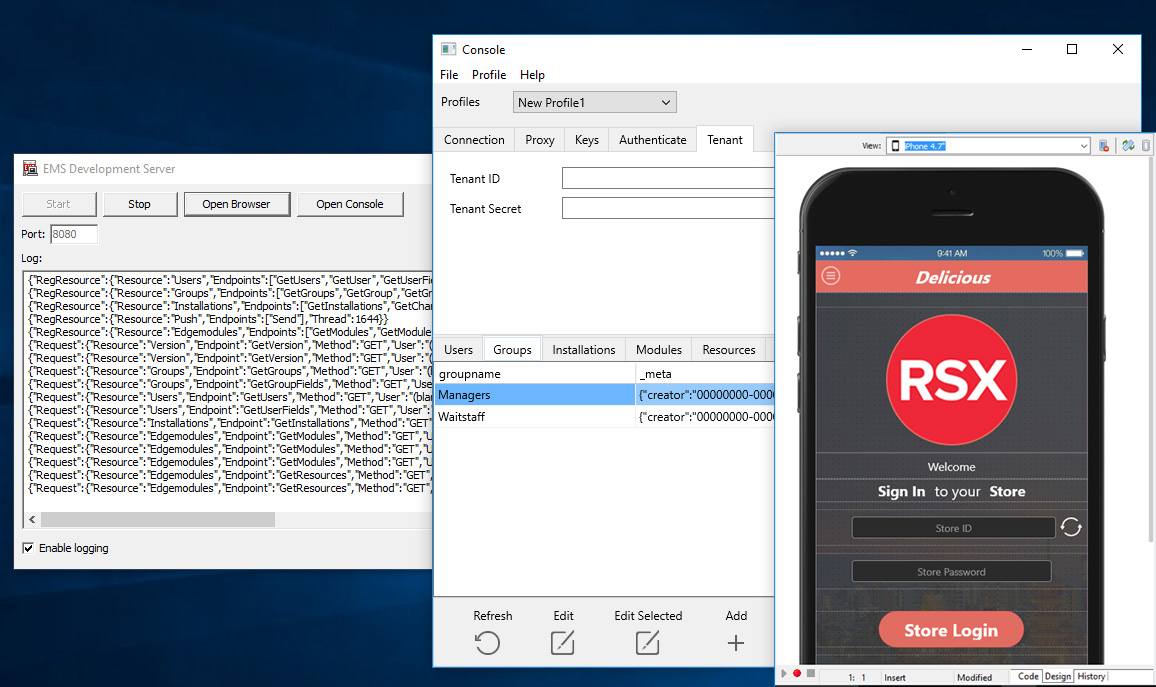 Únase a nuestra comunidad global de desarrolladores
Soporte siempre cerca y disponible: forma parte de más de 3 millones de desarrolladores alrededor del mundo, que desarrollan usando RAD Studio, Delphi y C++Builder.
Más información