¡Desarrolla aplicaciones conectadas!
Desarrolla una solución integral para aplicaciones modernas para Windows 10, macOS, iOS y Android.
Un único código fuente
Crea aplicaciones para todas las plataformas con menor esfuerzo de codificación. Escribe una vez, compila en todas partes.
Datos accesibles
Conecta con más de 20 bases de datos de manera nativa, con el acceso directo de alta velocidad de FireDAC.
Nivel intermedio
Moderniza el código existente y compila para múltiples plataformas.
Aplicaciones para Windows 10
Moderniza las aplicaciones antiguas para que sean compatibles con Windows 10, con controles actualizados y compatibilidad con la Tienda Windows.
Aplicaciones macOS
Desarrolla aplicaciones para macOS de manera rápida y sencilla con C++Builder.
Móvil
Entrega aplicaciones móviles mejores y más rápido con controles de interfaz de usuario de acuerdo a la plataforma. Crea prototipos más rápido con el diseñador multidispositivo y la vista previa en directo desde el IDE.
Internet of Things (IoT)
Conecta fácilmente tus aplicaciones a accesorios, dispositivos, sensores, datos empresariales y servicios en nube.
Nube
C++Builder tiene una biblioteca de cliente HTTP y REST, disponible en todas las plataformas, para invocar servicios REST e incluso componentes específicos de AWS y Azure.
Extensiones
Crea un complemento que incorpora nuevas ventanas con herramientas, gráficos en el editor de código, completamiento de código, agrega resaltado de sintaxis nueva, enlaces a eventos de nivel superior e inferior, seguimiento de procesos y subprocesos durante la depuración y más.
¡Diséñalo, créalo, ejecútalo!
The C++Builder IDE supports you through the full development lifecycle to deliver a single source codebase that you simply recompile and redeploy.
Comienza una prueba gratuita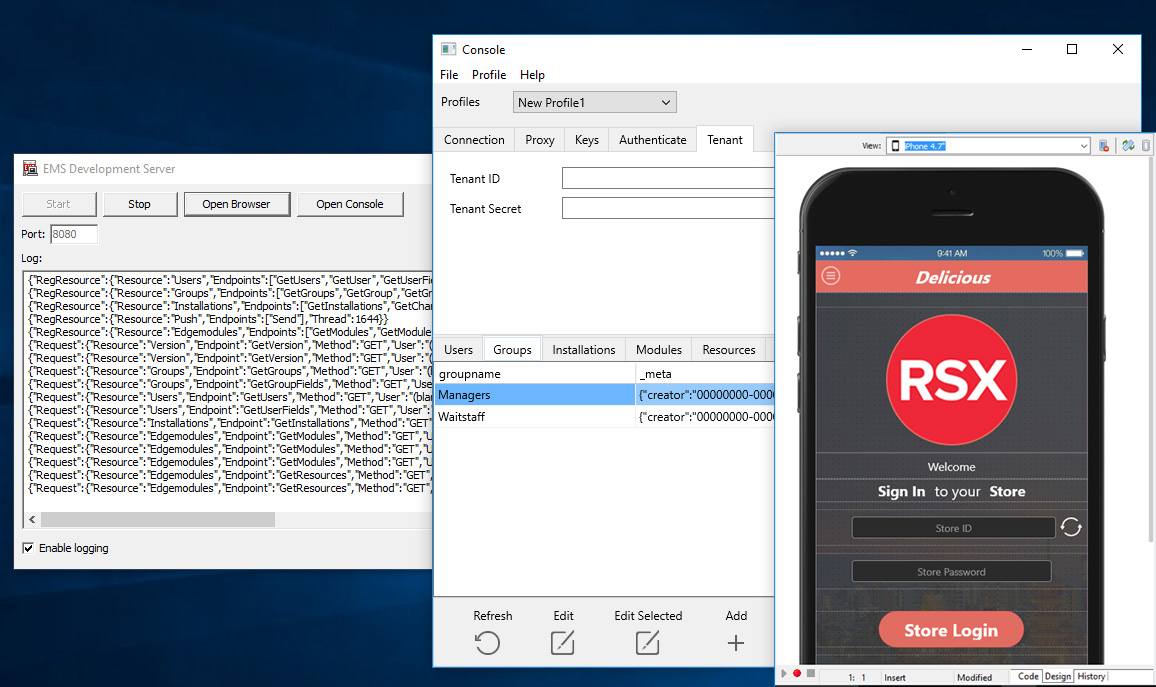 Únase a nuestra comunidad global de desarrolladores
Soporte siempre cerca y disponible: forma parte de más de 3 millones de desarrolladores alrededor del mundo, que desarrollan usando RAD Studio, Delphi y C++Builder.
Más información