Embarcadero is committed to developer education worldwide. Everyday teachers at all stages of education—from high school to universities—use our tools, documentation, and books to inspire the next generation of computer scientists doing software development. The Embarcadero Education Program covers both classroom and home licenses, ensuring students can study at school and at home.
EMB_TEXT_DELPHI_IN_SOUTH_AFRICA
Every high school student learning computer science in South Africa is using Delphi! Tens of thousands of licenses are given away annually in South Africa as part of Embarcadero's Education Program.
EMB_TEXT_THE_TECHNOLOGY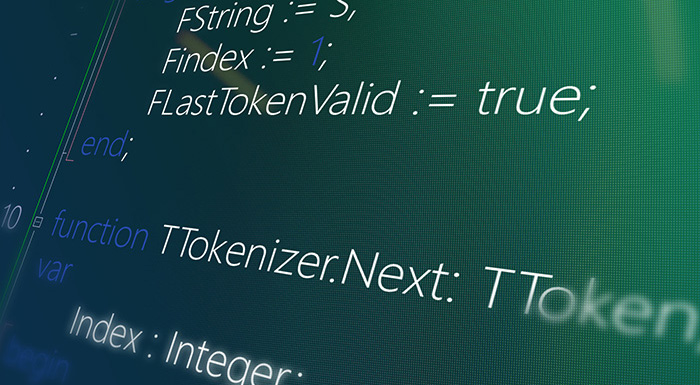 EMB_TEXT_GETTING_STARTED_WITH_DELPHI
When you teach programming, you need a language that is clear, understandable, and yet doesn't hide basic and important computer science principles. That language is Delphi: a modern, powerful, object-oriented evolution of Pascal; a language designed to teach good development thinking and practices. Delphi's language clarity is not just for educational understanding, Delphi is used in thousands of well-known applications by major vendors on Windows, macOS, iOS, Android and Linux. Skills learned with Delphi are applicable to other languages and are directly applicable in the job market.
Using Delphi for education will help you teach and help your students understand. It will give them the fundamental, applicable, and long-lasting skills they need.
EMB_TEXT_COMPUTER_SCIENCE_101_TOPICS
EMB_TEXT_DELPHI_4989
EMB_TEXT_JAVA
EMB_TEXT_C_3991
EMB_TEXT_PYTHON
EMB_TEXT_JAVASCRIPT
EMB_TEXT_C_3831
Strong type system
Language clarity
( )
( )
( )
Object orientation
( )
Functional programming
Heap vs stack allocation
( )
Advanced features: ARC, interfaces, generics, etc.
( )
Platforms
( )
Platforms with an inbuilt UI library


( )
( )
( )
( )
( )
EMB_TEXT_THE_IMPORTANCE_OF_THE_INTEGRAT
The RAD Studio IDE enables students to learn using two leading languages—Delphi (Object Pascal) or C++. The IDE plays an important role helping students by providing immediate feedback on both the quality and structure of their code. This helps accelerate learning by focusing effort on the science and logical structures of programming, rather than the layout of the code. Avoiding unnecessary formatting frustrations (commonly seen with scripting languages) early on is critical in keeping students engaged.
Python and JavaScript do not have compliers, so it's harder for beginners to track down their errors. Additionally, Python code is bit delicate when it comes to which code falls on what line. A beginner can write the correct code, and still have it not run. With Delphi, if the logic is correct, then the code will run; that's something important for beginners.
EMB_TEXT_C_3831
C++ is the most widely used native application development language today, forming the basis of operating systems, games, and hundreds of applications you and your students have used.
C++Builder uses modern C++ across four platforms, and our tools have been used in education for over twenty years.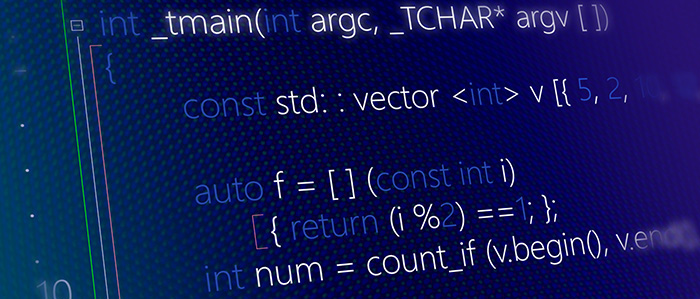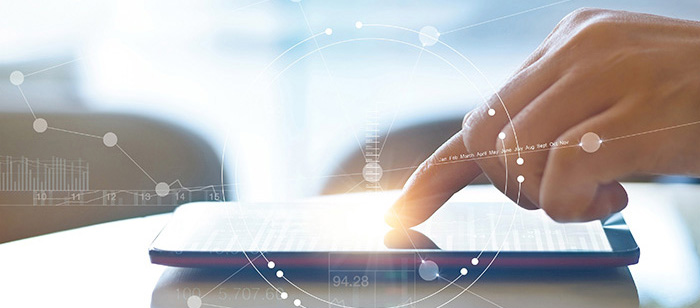 EMB_TEXT_LEARN_ADVANCED_CROSS_PLATFORM
C++Builder provides the best modern platform to learn C++ in a highly-visual environment. Developers can not only develop and compile code with a best in-class IDE and technology, but develop highly graphical interfaces that can work on multiple devices from the same source code. This makes teaching and learning C++ dramatically more engaging and fun!
EMB_TEXT_AWARD_WINNING_EDUCATION_TOOLS
The Embarcadero Academic Program provides FREE access to its award-winning tools for public schools and universities across the globe to help grow the pool of talented developers.

EMB_TEXT_CLASSROOM_BASED_LICENSING_PACK
Our standard classroom based licensing package consists of 15 concurrent RAD Studio Pro licenses with one year of maintenance. Additionally, we provide up to 100 User licenses for Home / Non-Commercial use by students. Each is renewable, comes with one year of maintenance, and free beginners' books for Delphi & a variety of online materials.

EMB_TEXT_PRICING_5963
Free licenses are renewed annually dependent on local market restrictions. Please contact an Embarcadero representative for more details.

EMB_TEXT_REQUIREMENTS
Any institution that takes up the Academic Program is encouraged to follow Embarcadero on Facebook and is required to display their membership in the program via a link. (Details are provided when you apply).
EMB_TEXT_GET_APPROVED_NOW
Embarcadero provides support for hundreds of classrooms that are hosting our products. The management of our Academic Program–including approvals, licensing, and distribution–is done through our local offices and reseller partners via the standard Academic Licenses Request form.
Reach out to your EMB_TEXT_SALES_REPRESENTATIVE or EMB_TEXT_LOCAL_EMBARCADERO_RESELLER partner for details.
EMB_TEXT_RESOURCES_TO_GET_STARTED_FAST
* Starter edition will need to be uninstalled if you wish to install the Academic licenses of RAD Studio.