Special Offers
FREE BONUS PACK
Get Free Bonuses with the purchase of RAD Studio Berlin, Delphi Berlin and C++Builder Berlin - $899 USD Value
Konopka Signature 6 VCL Controls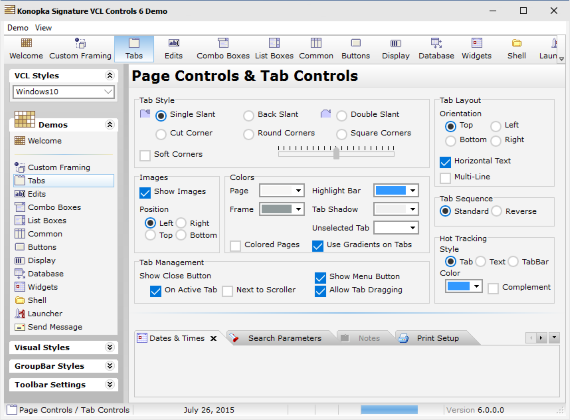 Previously sold standalone, Konopka Signature 6 VCL Controls is now included in the Berlin Bonus Pack. With a suite of over 200 Windows UI controls designed to make your applications more intuitive and visually stunning, Delphi and C++Builder developers can modernize and simplify every Windows user experience. Konopka Signature VCL Controls deliver unsurpassed attention to detail, ease of use, and flexibility for both the end-user and the developer. With full VCL Styles support, deliver stunning custom and modern Windows 10 applications with ease. Click here to redeem this offer.
Radiant Shapes
Previously sold as part of the RAD Solution pack, Radiant Shapes is now included in the Berlin Bonus Pack. This FireMonkey component library contains 35 reusable shape controls that can be used in all facets of FMX UI development from style composition and button adornment to data visualization and dashboard design. Each control has been designed for optimal performance and flexibility with an attention to detail that is the hallmark of Raize Software products. Radiant Shapes is a core library every FMX developer needs in their toolbox. Click here to redeem this offer.
VCL Premium Styles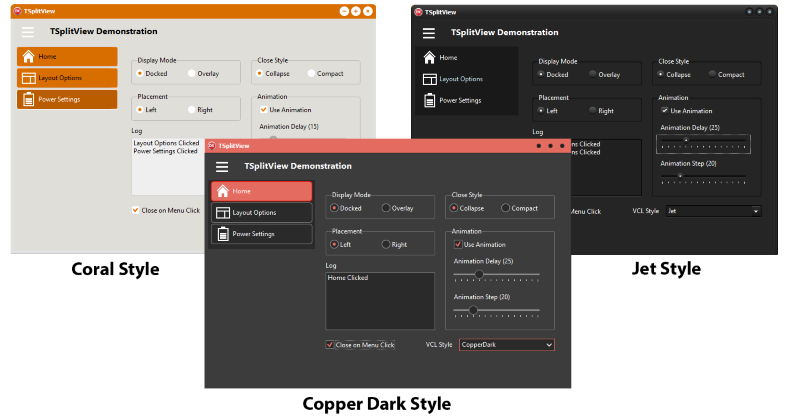 Customize the look of your VCL Windows applications with nine premium styles included in this style pack. Choose from the Coral, Diamond, Emerald, Sterling, Jet, Vapor, Copper, Copper Dark and Radiant styles to change the look of your application. Download here.
FireMonkey Premium Styles
Customize your multi-device applications with eleven premium FireMonkey styles. Choose from Jet, Sterling, Diamond, Emerald Crystal, Emerald Dark, Coral Crystal, Coral Dark, Vapor, Copper, Copper Dark and Radiant styles, optimized for iOS, Android, Windows and Mac application development. Download here.
Updated Object Pascal Handbook by Marco Cantu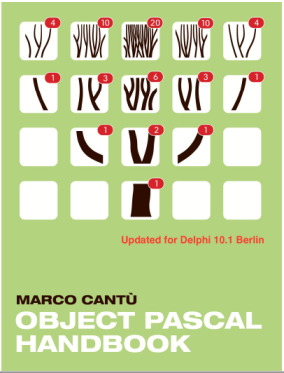 This newly updated 500-page ebook is a complete guide to the current, modern Object Pascal programming language by best-selling Delphi books author and Delphi Senior Product Manager, Marco Cantu. This new language manual for new & existing Object Pascal developers covers core language features, object-oriented programming with Object Pascal, and the latest language features like generics, anonymous methods, and reflection in today's Delphi compilers. The updated edition has been revised for Delphi 10.1 Berlin. Download from here.
Bonus Pack Terms and Conditions:
Bonus Pack includes Konopka Signature VCL Controls, Radiant Shapes, VCL & FireMonkey Premium Styles and Marco Cantu's Object Pascal handbook
Offer limited to RAD Studio, Delphi and C++Builder Berlin Professional, Enterprise and Architect editions. Customers with an active Update Subscription of these products are also eligible to receive the Bonus Pack.
Customers who have purchased or redeemed Konopka and/or RAD Solution Pack are excluded from the Konopka and Radiant Shapes portion of the offer.
ESD licenses only; Network Named and Concurrent are excluded.
Offer valid from 26 July 2016 through 30 September 2016.
How to redeem: Download links are provided on this page
Embarcadero reserves the right to change, cancel or amend offer at any time.
Offer void where prohibited by law.
Additional restrictions may apply.