InterBaseバージョン履歴
Below is a summary of the highlights added in previous editions of InterBase. For detailed release notes and new features please visit the InterBase DocWiki
The focus is on SQL features in this new release. InterBase 2017 comes with a faster core engine, server-wide performance monitoring.
SQL Derived Table & Common Table Expression Support
SQL derived tables will enhance the ability of existing applications to use InterBase as a backend RDMBS.
A derived table allows developers the expressive flexibility to use a View-like structure without defining a database schema view. It also lets users obtain the same benefit in an ad hoc query without requiring database administration to create a view definition. Derived tables are temporary sets of records that can be used inside other queries. These tables can shorten long queries, or break complex processes into logical steps.
The query expression can be embedded directly in the SQL statement together with a correlation name used to identify the derived table. This is informally known as "common table expressions".
RECONNECT
New ISQL Scripting Command
New RECONNECT command for use in isql and SQL scripts to reconnect to the latest successfully connected database
-names
New ISQL Command Line Option
isql supports a new command line option, -names <character set name>. You can use this option to specify the character set to use for the current database connection
Exclusive Isolation Level
Allows transactions to acquire an exclusive lock on a target table, and be the only ones able to execute SELECT, INSERT, UPDATE, and DELETE on a table.
Exclusive isolation level can be used by a tool performing online reorganization of tables that may need temporary exclusive table access to perform its functions. Transactions use exclusive table access to acquire an exclusive lock on a target table, and they are the only ones able to execute SELECT, INSERT, UPDATE, and DELETE on a table. When a transaction acquires an exclusive lock, other transactions with lock requests must wait until the lock is released or downgraded to a compatible level. Transactions that maintain exclusive table access can modify data on a table without interference from other transactions. This isolation level is different from TABLE STABILITY and PROTECTED access because it does not allow other transactions to select from the table
Truncate Table
Command which allows the users and applications to empty the contents of a database table.
Truncate Table is useful for tables where rows require frequent deletion. The Truncate Table command performs faster and requires less I/O. It also journals and archives much less information than an equivalent DELETE FROM table command. ETL applications or other applications can benefit from the combination of TRUNCATE TABLE with the NO RESERVE SPACE table allocation option when they stage large amounts of data that are deleted after use or moved to a more permanent location such as a history table
Transaction Wait Time
Specifies a period transactions wait for acquiring lockable resources.
InterBase transaction lock can wait indefinitely, wait a specified period, or not wait and return an error immediately to acquire lockable resources. When a transaction holds a lock on a resource at a level incompatible with the requested lock level, this resource is inaccessible to other transactions. Lockable resources can be tables, rows, or transaction entities
Single Line Comment
Comment syntax allows programmers to add comments to procedure and trigger code or SQL scripts.
There are two different types of comments that you can use:
The SIMPLE comment: A comment that starts with a special symbol and ends with a new line. The simple comment syntax is only available starting with database engine version InterBase 2017.
The BRACKETED comment: A comment that starts and ends with a special symbol. It may be multi-line.
Regardless of the type of comment you use, you may start a comment anywhere in a line. However, with a simple comment, you need to keep in mind that the comment area stops after a new line. To use the simple comment syntax for a multi-line comment, you need to start each line with the special symbol.
ODS version 17
Databases created with InterBase 2017 use ODS 17.
Features of ODS 17 include:
InterBase 2017 creates databases with ODS version 17 by default.
Server-side Performance Monitoring is only available starting with ODS version 17. See "Monitor all online databases" for more detail.
Change View Subscriptions now reflect ALTER TABLE changes starting with ODS version 17.
Change View retrieval performance is enhanced under ODS version 17.
InterBaseの特長は軽量、ハイパフォーマンス。ゼロアドミニストレーションRDBMSの手軽さが、Windows、Mac、Linux、Solarisに加え、Android、iOSでも利用可能になりました。
変更ビュー
これまで、データの変更の同期には、多くの負荷が発生していました。トリガーやログを使った手法では、トランザクションオーバーヘッドが発生する恐れがありました。新たに搭載された変更ビューは、参照したデータの変更の有無をすばやく確認可能。変更ビューにサブスクライブすることで、容易に対象のテーブルへの行の挿入、更新、削除を、列レベルでの粒度で追跡できます。
フィールドレベルの変更追跡
ユーザー数に関わらず、ほとんどパフォーマンスに影響を与えることなくスケーラブルな追跡が可能
同時に発生した複数の変更を完全に掌握
自身の変更の通知を回避する組み込み機能
変更ビューのこれらの機能により、以下の処理が容易になります。
SQLによって何が変更されたかを表示/クエリー可能
必要なデータのみを移動することで、データ移動のコストを管理下に
可能な限り最小のデータセットの移動のみで、データキャッシュを最新に維持
冗長なフィールドを持つ複雑なシステム構成を回避
変更ビューを使用すれば、インクリメンタルデータダンプによる高速なバックアップサポートを利用できます。
---
64-bit Linux(RHEL、Ubuntu、SUSE)をサポート
InterBase XE7では、Linux 64bitサーバー(RHEL 7、Ubuntu 14、SUSE 11)を新たにサポートしました。共通のデータベースファイルフォーマットを用いているので、状況に応じてWindowsとLinuxのいずれのプラットフォームも選択することができます。開発/テスト用、あるいはデスクトップバージョンでWindowsを用いたとしても、Linuxサーバーに展開する手間はかかりません。
---
64-bitトランザクション ID
InterBase XE3では、符号付き32-bitトランザクションIDのみをサポートしていたため、トランザクションID がリセットされるまでの上限が20億トランザクションでした。InterBase XE7は、トランザクションIDを64-bitに拡張し、この上限値を大幅に緩和。よりミッションクリティカルな用途に対応しました。
---
識別ダンプ
InterBase XE3 における「インクリメンタルダンプ」では、変更されたページをデータベースダンプファイルに書き出すために、すべてのページを読み込む必要がありました。XE7では新たに追跡システムを実装し、最後のダンプ以降、更新の必要があったページのみをフェッチするようになりました。これにより、ターゲットに対する瞬時の更新が可能になりました。
---
IBLite for Android, iOS, Windows,
and OS X
Now you can use InterBase as the embedded database in your Android and iOS mobile apps! Develop your apps with Embarcadero RAD Studio and easily embed and connect with the IBLite database to store your app's data. You get a free, unlimited deployment license for IBLite for Windows, OS X, Android and iOS when you buy RAD Studio 10 Seattle or Delphi 10 Seattle with Mobile or C++Builder 10 Seattle with Mobile. That means zero cost to deploy IBLite with your mobile or desktop apps. Get started with IBLite today: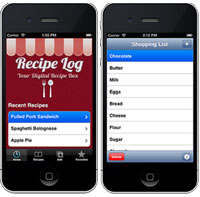 ---

InterBase ToGo for Android / iOS
Ready to take your mobile apps to the next level in scalability and security? InterBase ToGo extends IBLite for Android, iOS, Windows and OS X to work with larger database files (>100MB) and provides strong (AES) database and column encryption as well as strong network encryption (SSL). Ideal for corporate apps and apps where data security is a must.
InterBase ToGoのライセンスについての問い合わせ先
IBLiteとInterBase ToGoの機能比較
---
RAD Studio、Delphi、C++Builderと緊密に統合
InterBase Developer Edition は、RAD Studio、C++Builder、Delphiに含まれており、無料で利用できます。DelphiとC++BuilderがサポートするすべてのターゲットプラットフォームにInterBaseを配布可能(別途ライセンス費用が必要です)。Delphi/C++Builderアプリケーションとハイパフォーマンスデータベースを幅広く配布できます。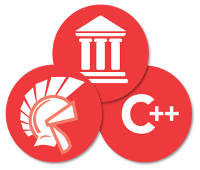 ---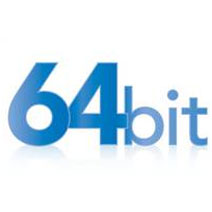 新しい64bit ODBCドライバーが64bit プラットフォームへの展開をサポート
InterBase XE7では、64bit用の新しいODBCドライバを提供しています。64bit クライアントおよびサーバー上で利用可能なうえ、64bitのODBCアプリケーションにInterBaseを組み込み、複数のプラットフォームにまたがって展開することができます。
---
InterBase XE の主な新機能
セキュリティの向上
ハッシュ関数および32バイト長のパスワードによる強力なパスワード保護
スケーラビリティの向上
より多くのデータ、大きなデータベースを扱える能力を搭載しスケーラビリティが向上
容易な開発のための機能
ストアドプロシージャでの動的SQLのサポート
ラージオブジェクトのハンドリングの向上
ストリームメソッドによるラージオブジェクトのパフォーマンス最適化